I was all set to head out bright and early this morning, heading up to Macon for the
Winter Chant Intensive
. I packed all my coats, sweaters, socks, scarf, a couple of hats- this Florida woman was taking no chances with the
extreme cold
of the North. What's that, you say? Macon is in the deep South? Yeah, uh huh, talk to the mitten, I mean hand.... ;)
Little did I know that the possibility of Absolute Zero was the least of my worries. 20 miles from home my car died- dead as a doornail. Left home at 7AM, called AAA around 7:45AM, got towed back home by 9AM
(nota bene
: stalling out on the shoulder of the interstate gets your call routed as priority, due to the danger therein. I was handling everything fine until that little tidbit sank in, btw....)
.
Regrouped, hubby transferred all my extreme weather laden luggage into his car, and by 10AM I was at last on my way, for real this time.
After a quick stop across the border for some
hate chicken
(where I apparently lost my Rx polarized sunglasses :( ) I arrived at
St. Joseph Church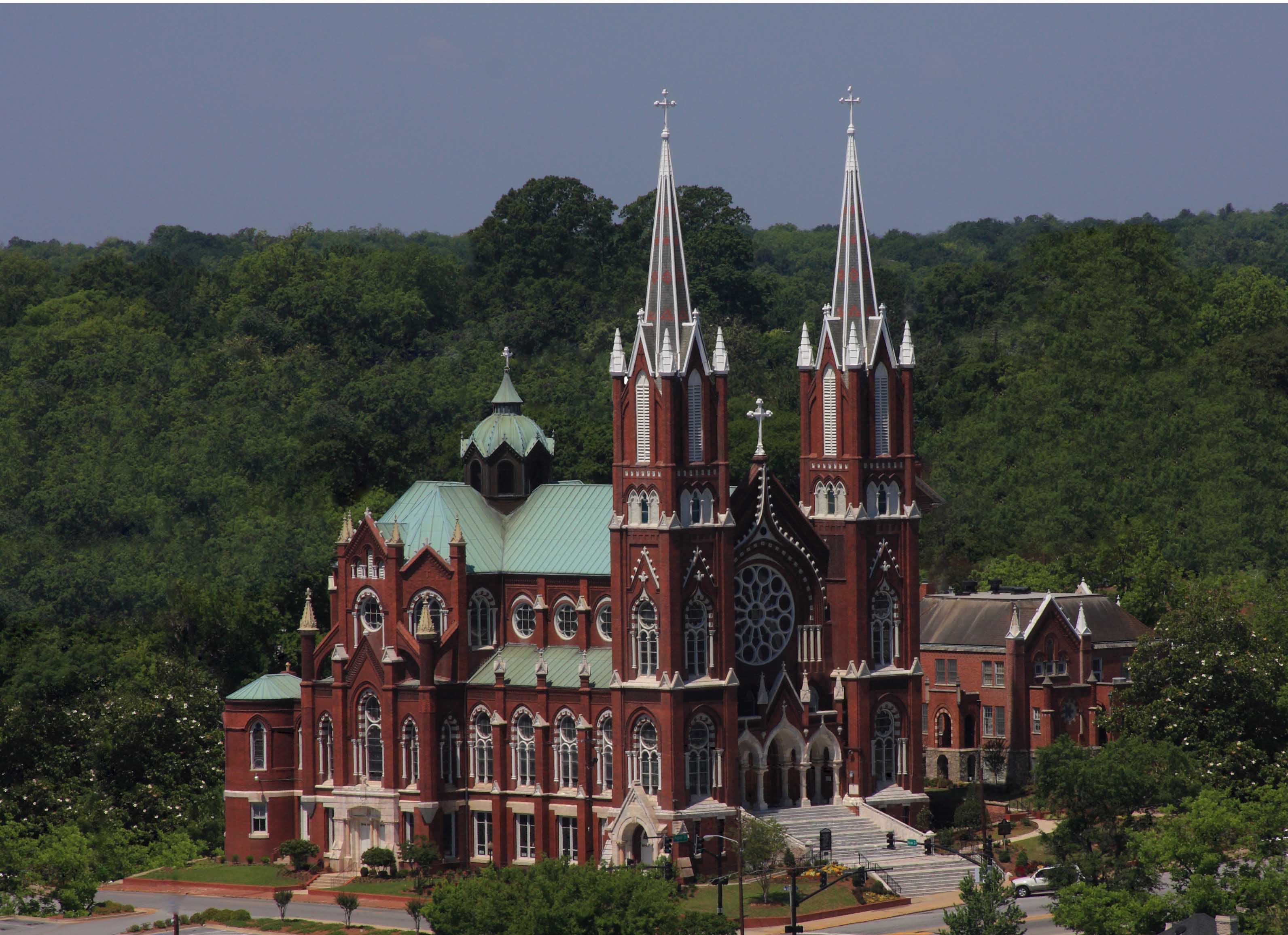 St. Joseph Church
Macon, GA
in Macon- two hours late, but was still able to catch the last hour of the first session. I have lots of sol-fege homework to finish for tomorrow. :D
This should be an awesome week, especially with all the adversity leading up to just getting here. Please pray that my car will be fixable and inexpensively so.
Gratias tibi ago
!