The fifth and final day at last arrived. The 2013 Winter Chant Intensive was quickly drawing to a close. After a short (one hour!) practice, it was time for the chanted OF Mass! Amongst the congregation there were students from three local parochial schools in attendance.
Here is a clip from the video done by the local media:
Gregorian Chant Mass at St. Joseph Church, Macon, GA
You can't see it on the video, but Communion was offered by intinction! (Sadly, this is currently not allowed in my home diocese.)
Some still shots: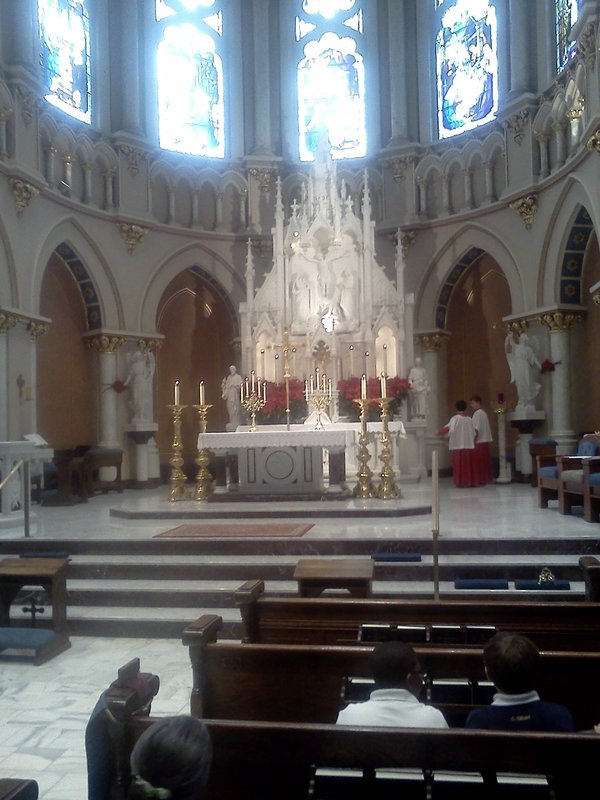 Altar set up for Mass ad orientem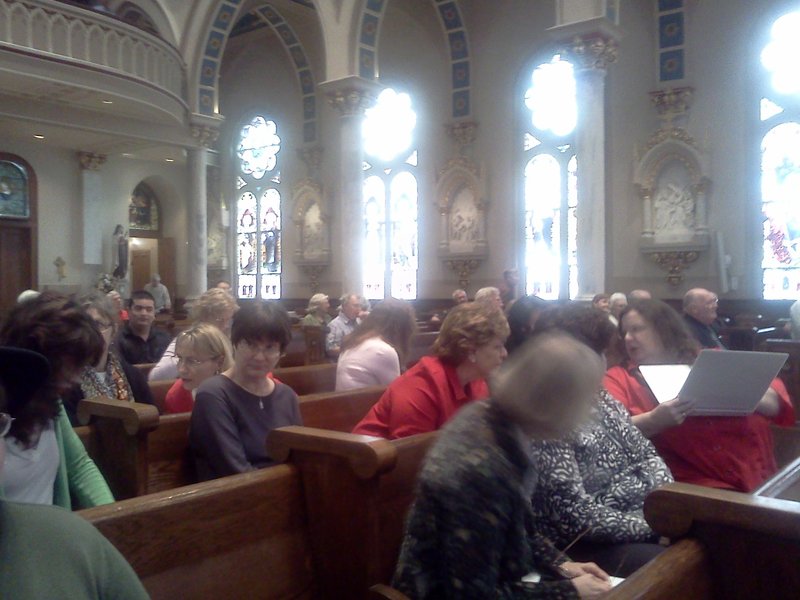 Last minute conferring before Mass begins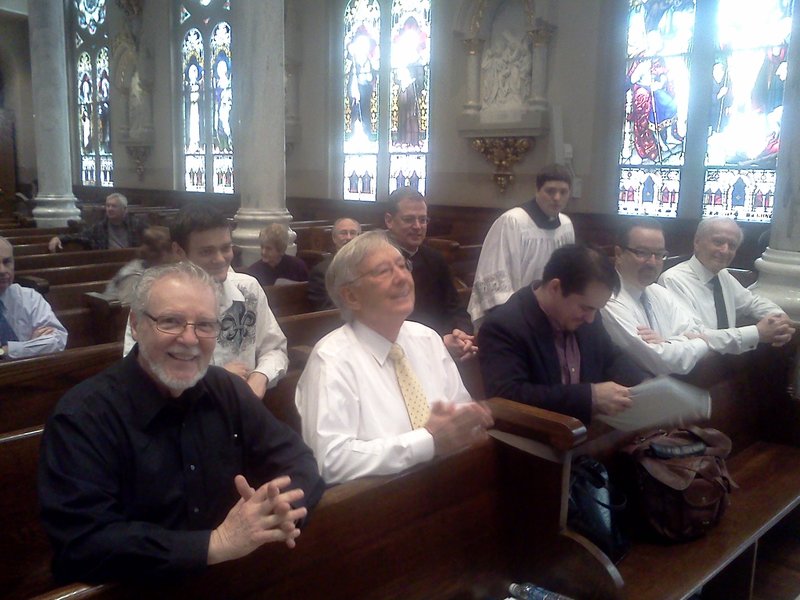 Men's schola
(I said 'look holy!' and this is what I got...)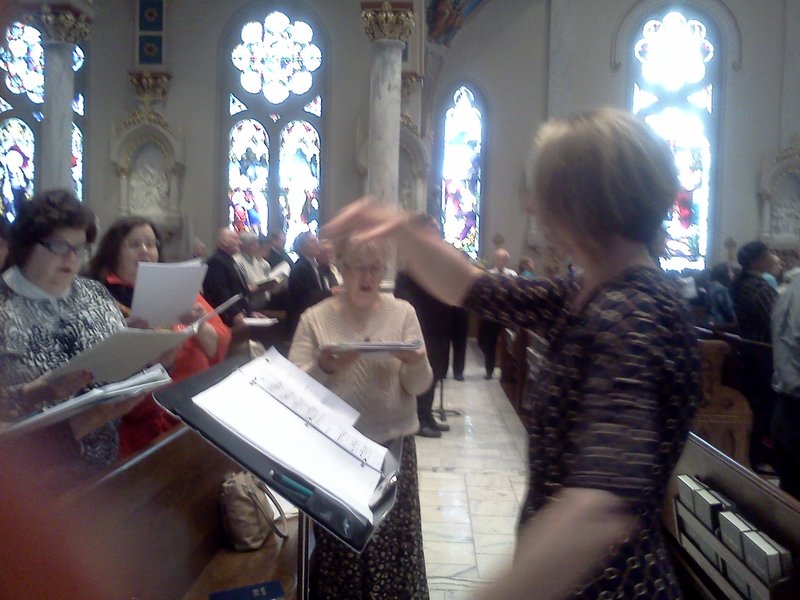 Alleluia!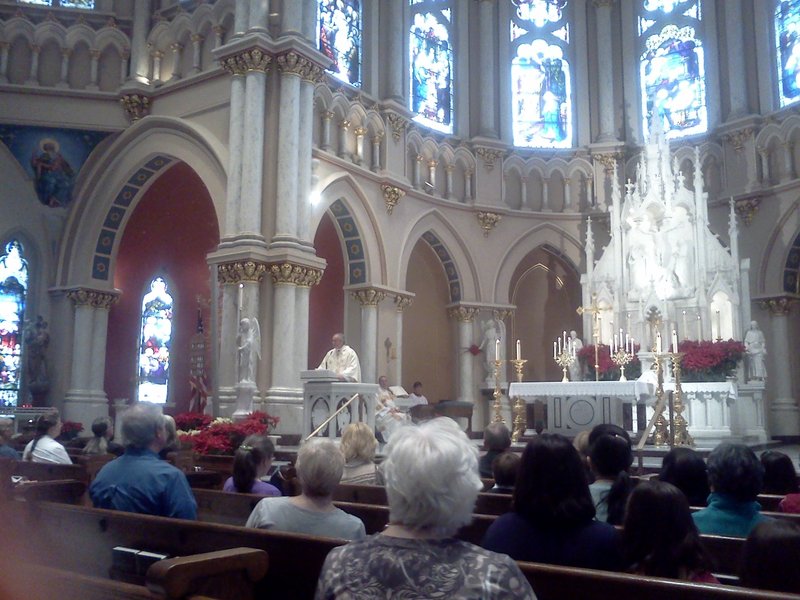 Gospel and homily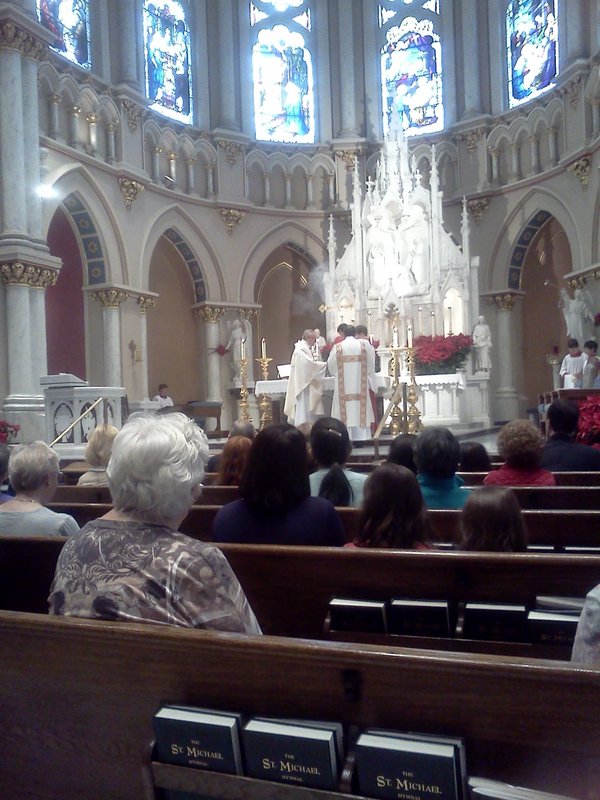 preparing the incense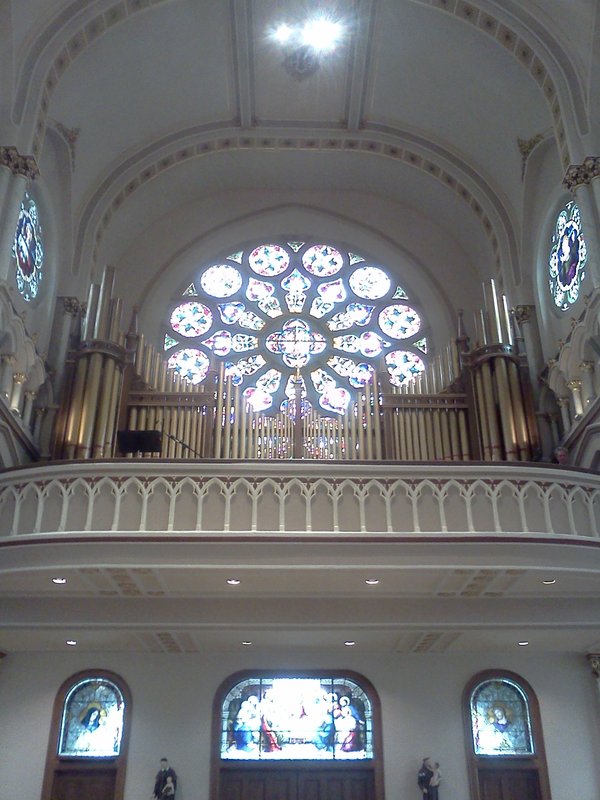 Rose window

 Next year, the Winter Intensive will be held somewhere in Florida, so mark your calendars all you chant enthusiasts!
Here are a couple of pictures of me, my Plurk buddy Suzanne, her friend Kathryn, and our fantabulous schola director Arlene at our last meal together before returning to our respective parts of the country: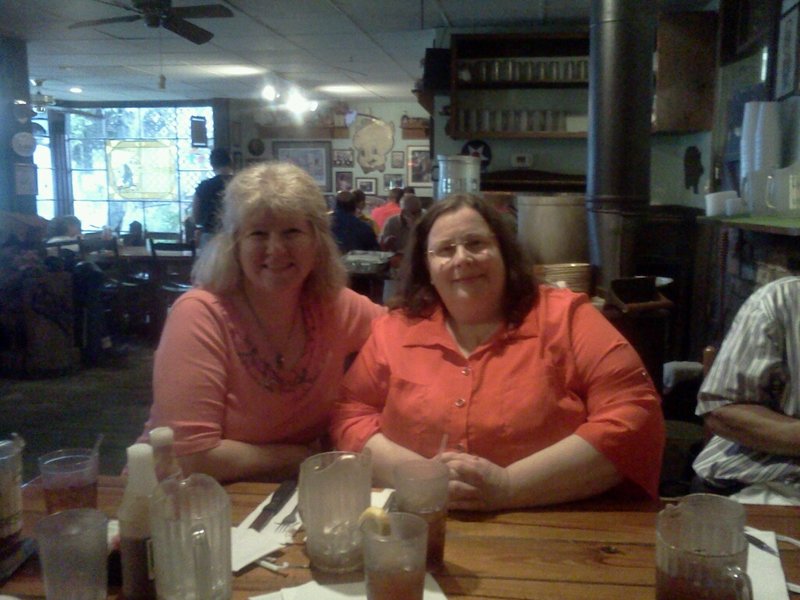 Plurkettes: Jjoy and MakeMeASpark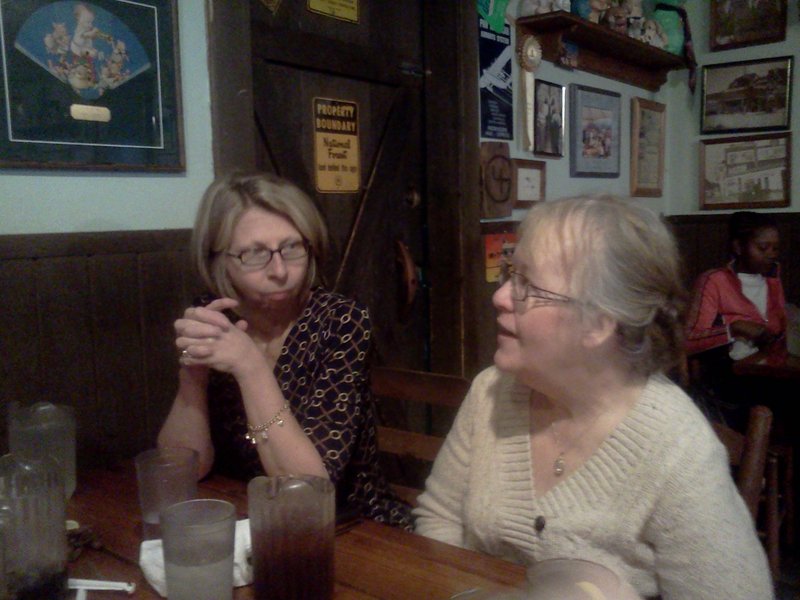 Women's Schola director Arlene Oost-Zinner
and
Kathryn of Michigan