The last day of the Colloquium was short, but full. After breakfast, we gathered for one last group Morning Prayer, chanted antiphonally in Latin.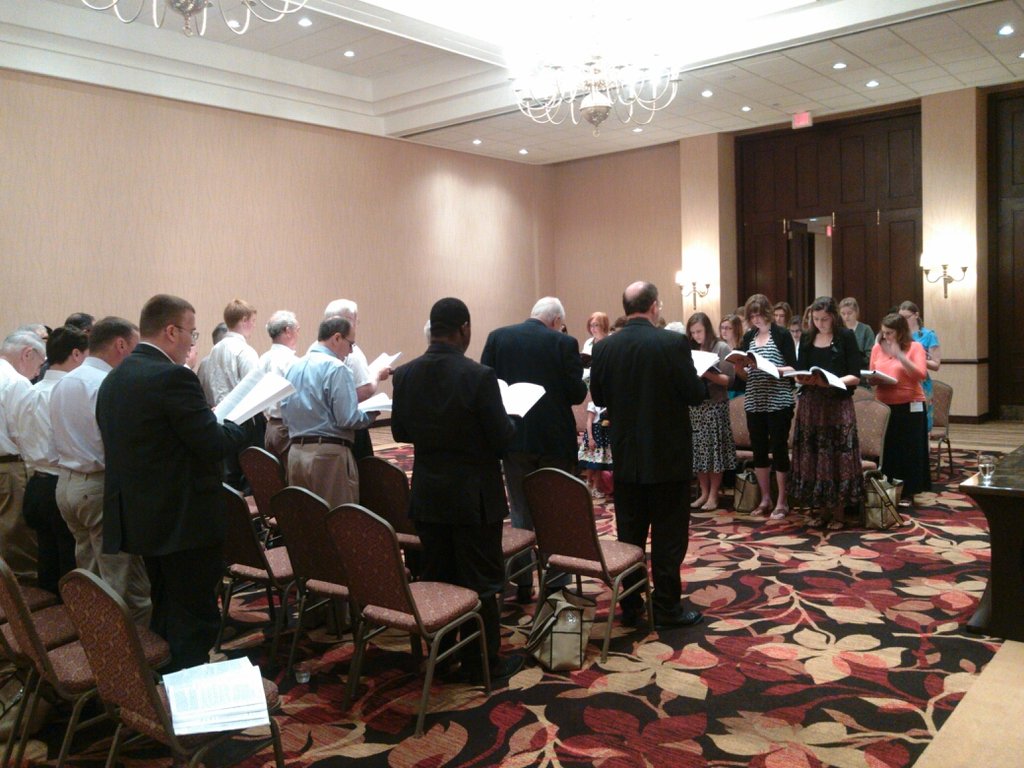 Morning Prayer in the hotel meeting room
Then came final rehearsals for the sections who were to lead the music at Mass (or packing for the rest of us). The morning culminated with Sunday Mass celebrated by Archbishop Tobin, Ordinary of the archdiocese of Indianapolis. This was the parish's regular Sunday Mass, so we filled in amongst the congregation. Today the Foundations and Refresher sections sang the pieces they have been working on all week.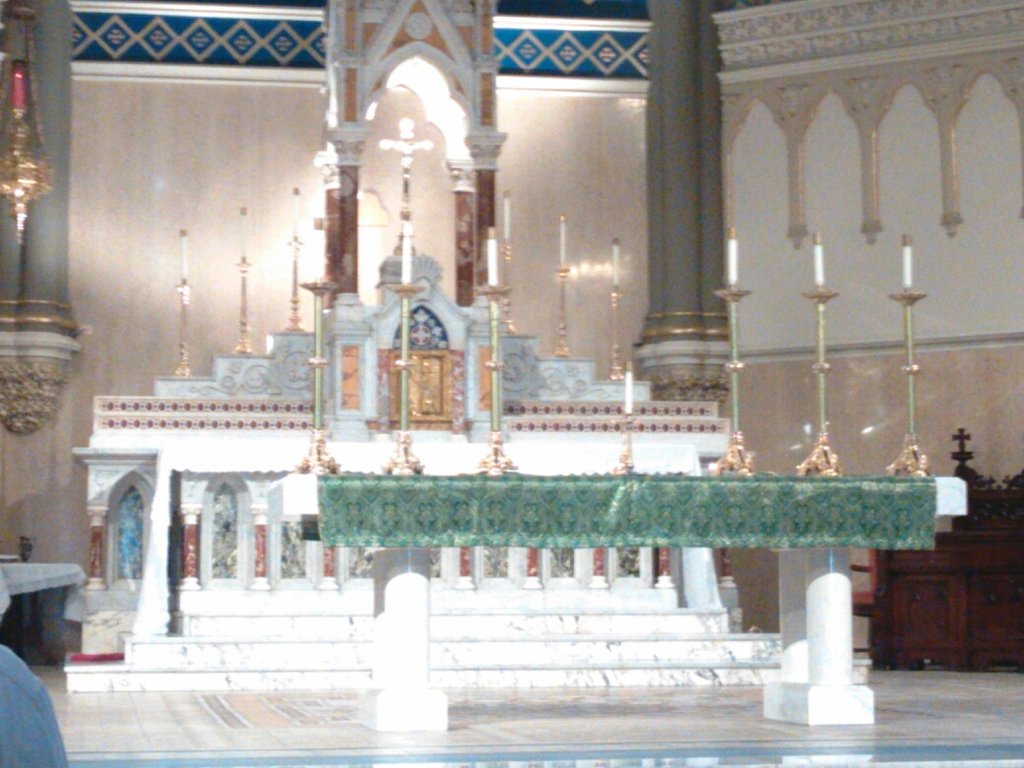 Novus Ordo altar,
Benedictine arrangement,
7th candle indicates the Archbishop is presiding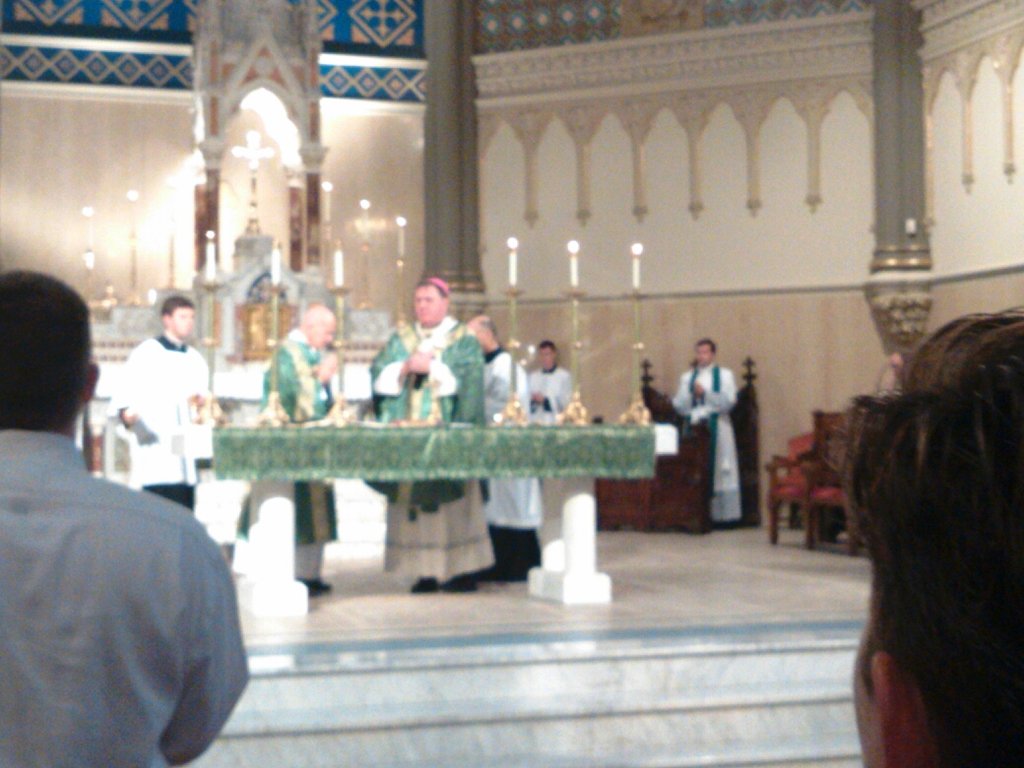 Archbishop Tobin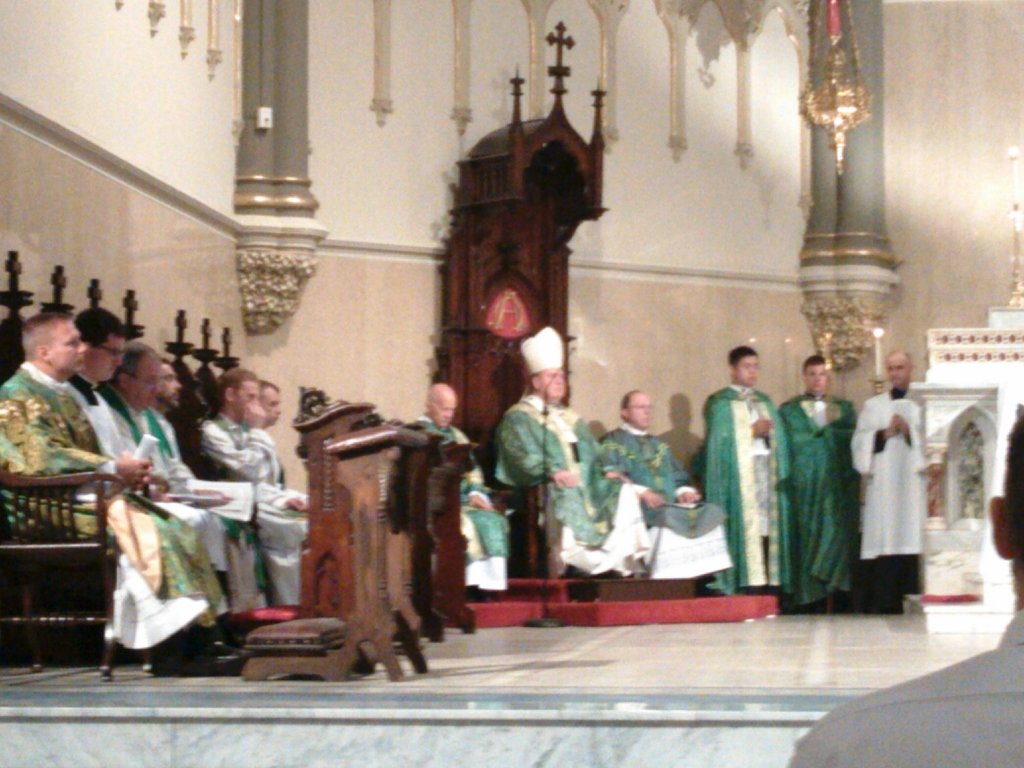 seated at the cathedra
Chanted Gospel and homily of Abp. Tobin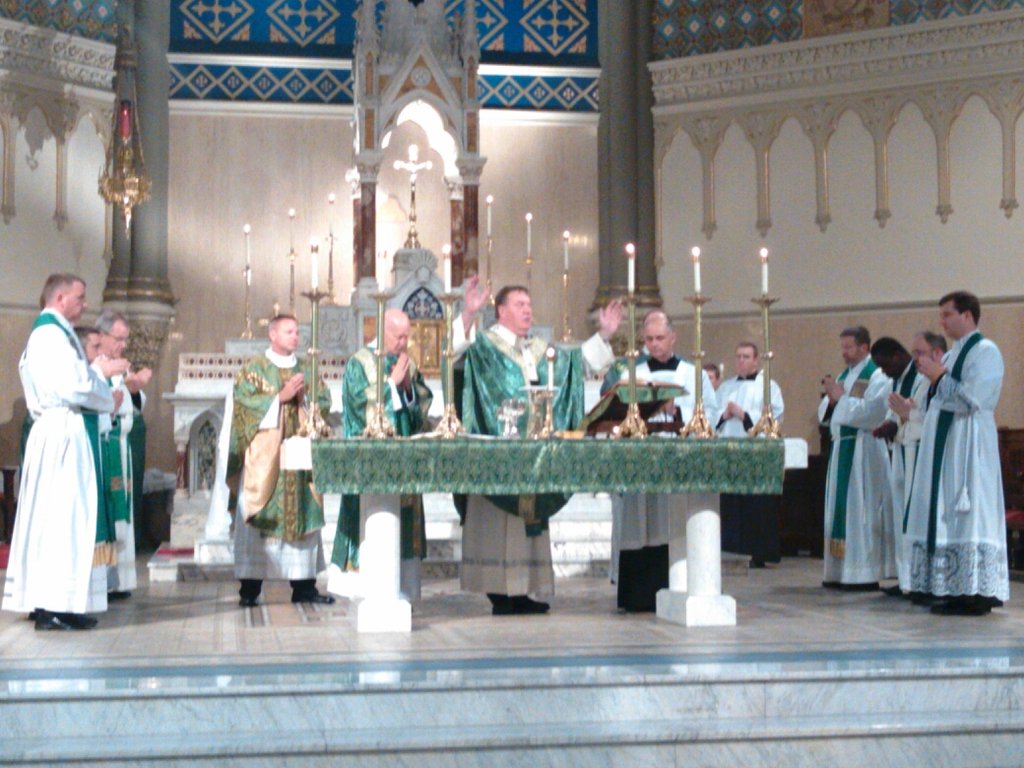 Liturgy of the Eucharist
We wrapped up with the Bruckner Ave Maria sung by all 240 Colloquium attendees.
Next year, the Colloquium will be held at Duquesne in Pittsburgh. Put it on your calendar now!!