Day three opened with chanted Morning Prayer. Each day a little bit more Latin is sprinkled in to the prayers, so that by the end of the week it should be all or mostly in that heavenly language. (I have it on good authority that the other heavenly language is Polish, but that is a topic for a different post! ;) )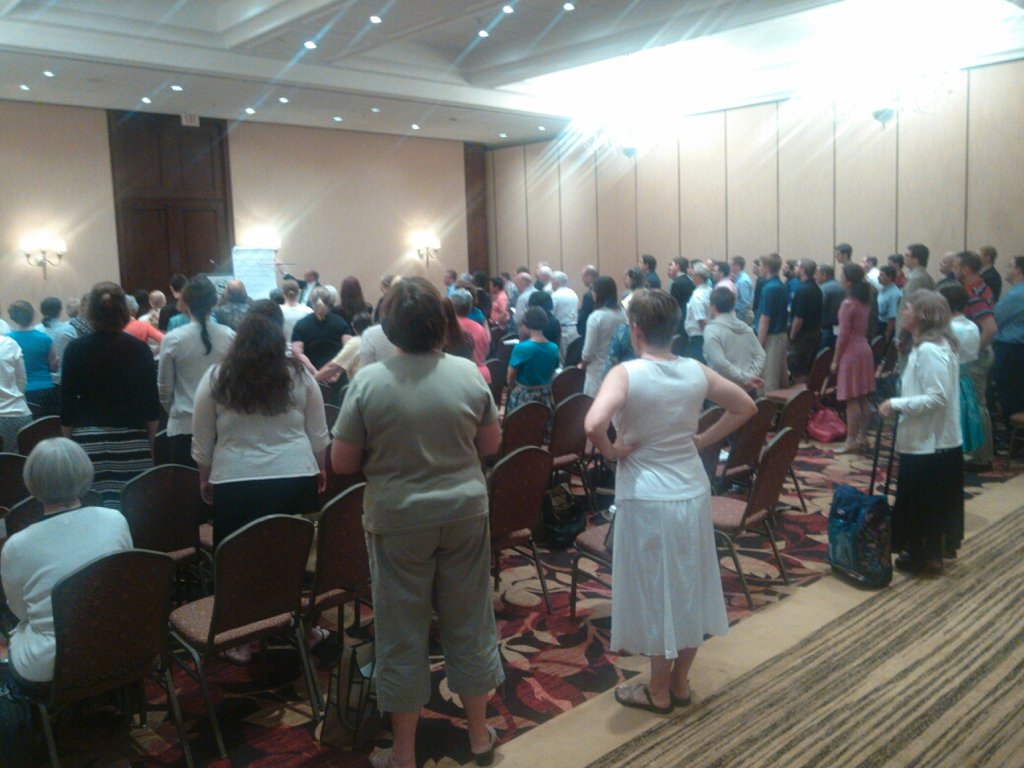 solfege warmup
After our usual solfege warmup (after only two days I'm describing it as 'usual' lol), we gathered into our various chant groups to prepare our assigned Propers for the afternoon Mass.
our chant director, Jonathan Ryan
The cathedral parish made three of its restored side altars available for any attending priest who wished to celebrate a private Mass during the morning.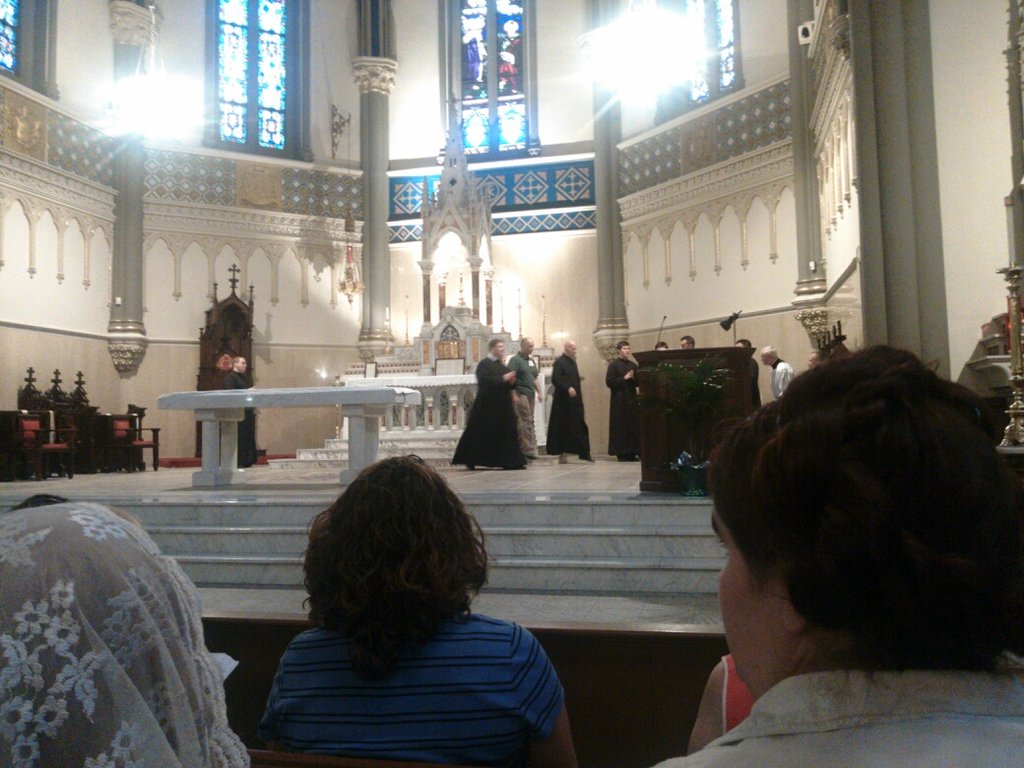 review of the EF rubrics before Mass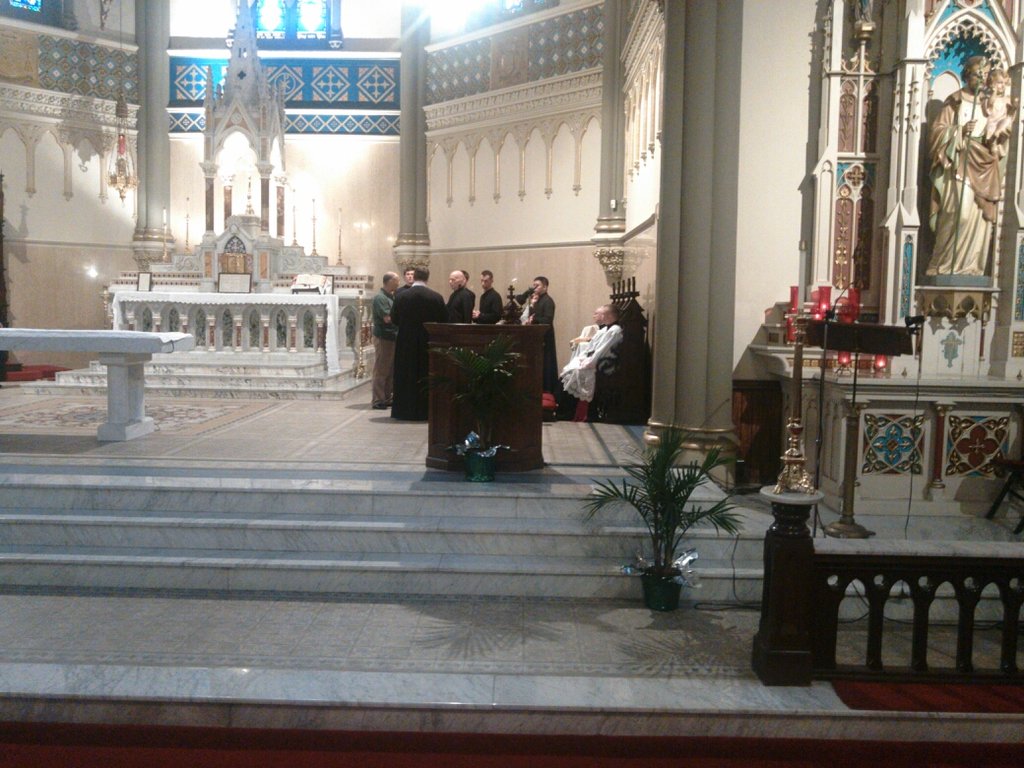 more review, there is much to remember
This afternoon we celebrated the Feast of the Visitation of our Lady with a Solemn High Mass in the extraordinary form.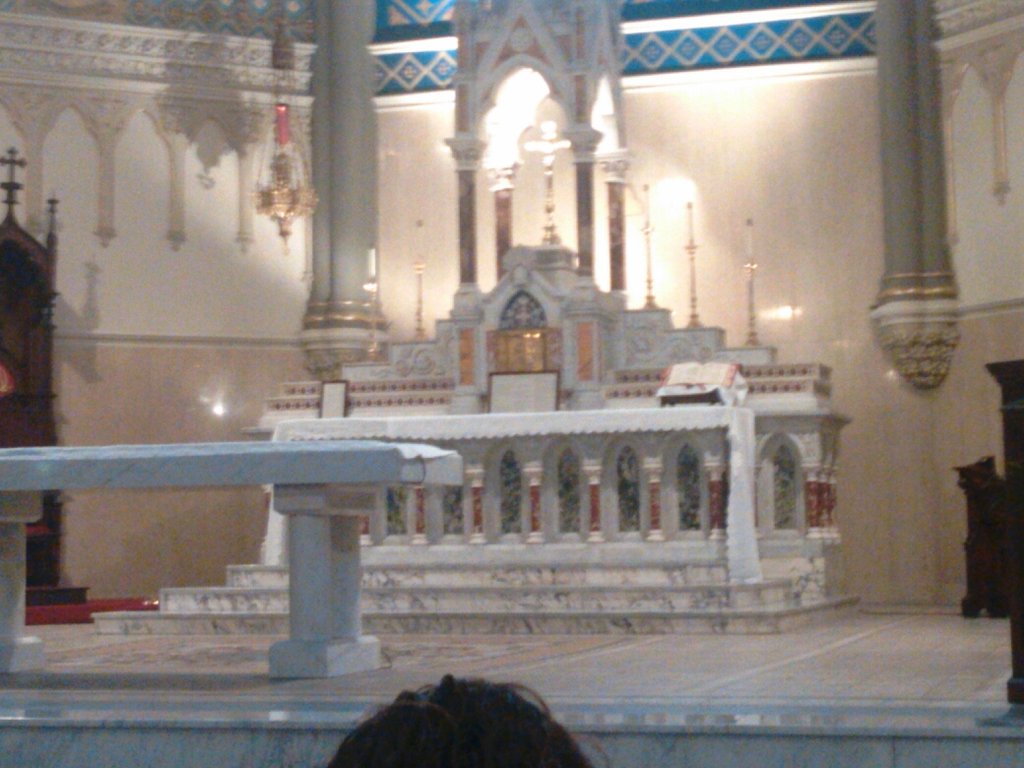 The high altar prepared for Solemn High Mass
Before getting to that, however, the plenary talk was by Denis McNamara, on the subject of Liturgy and Architecture: The Essential Questions.
After lunch came another polyphony rehearsal to prepare for Saturday's Requiem Mass. Confessions were available before Mass.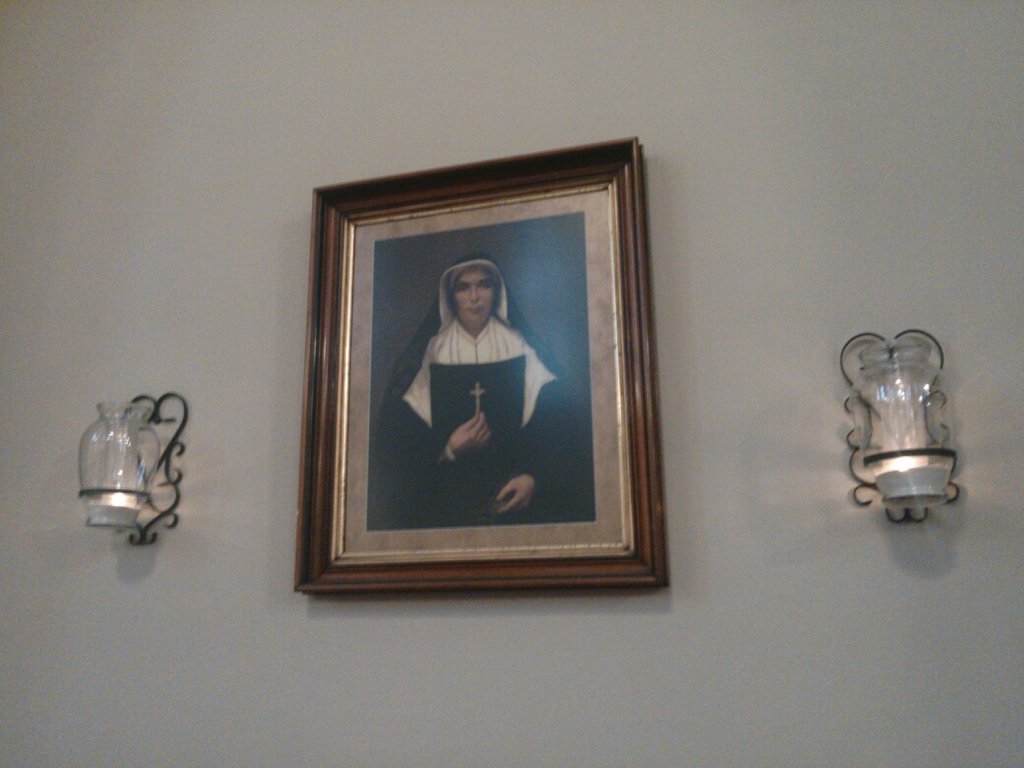 All under the watchful eye of St. Mother Theodore Guerin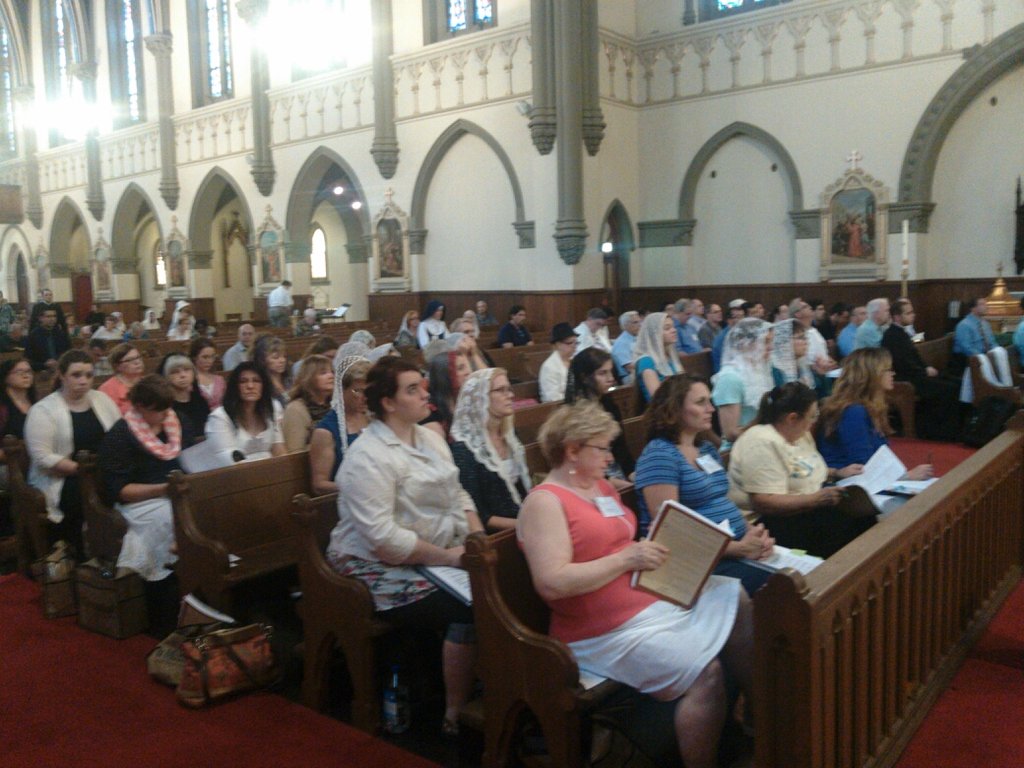 The various scholae await the start of Mass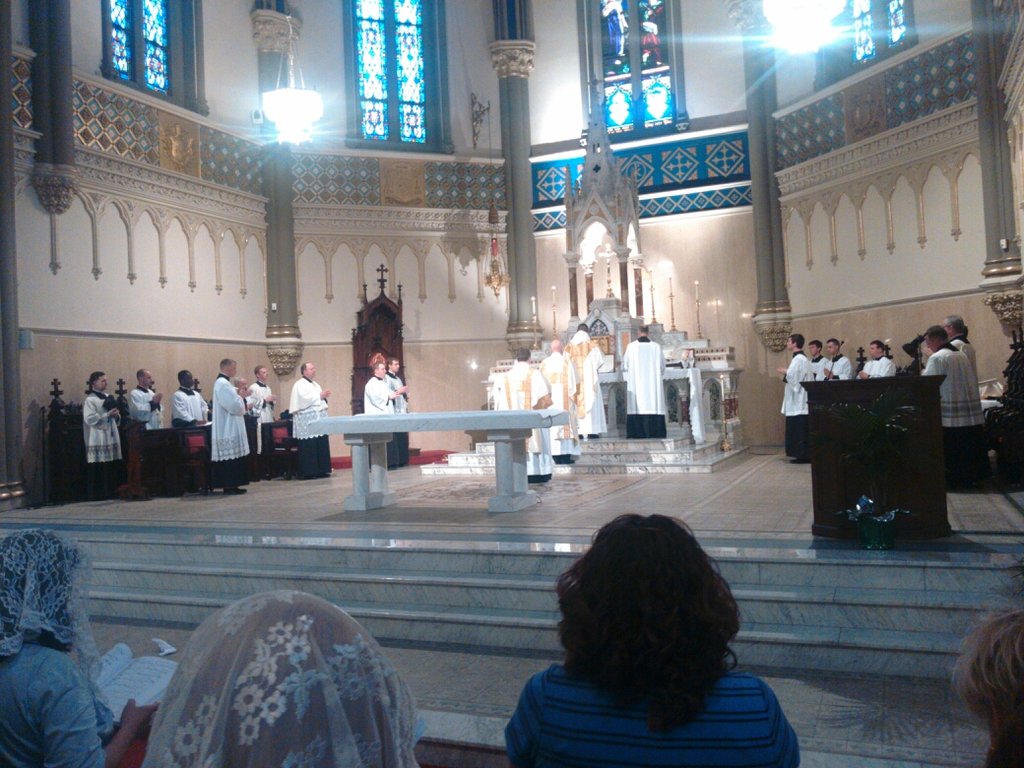 Gloria in Excelsis Deo!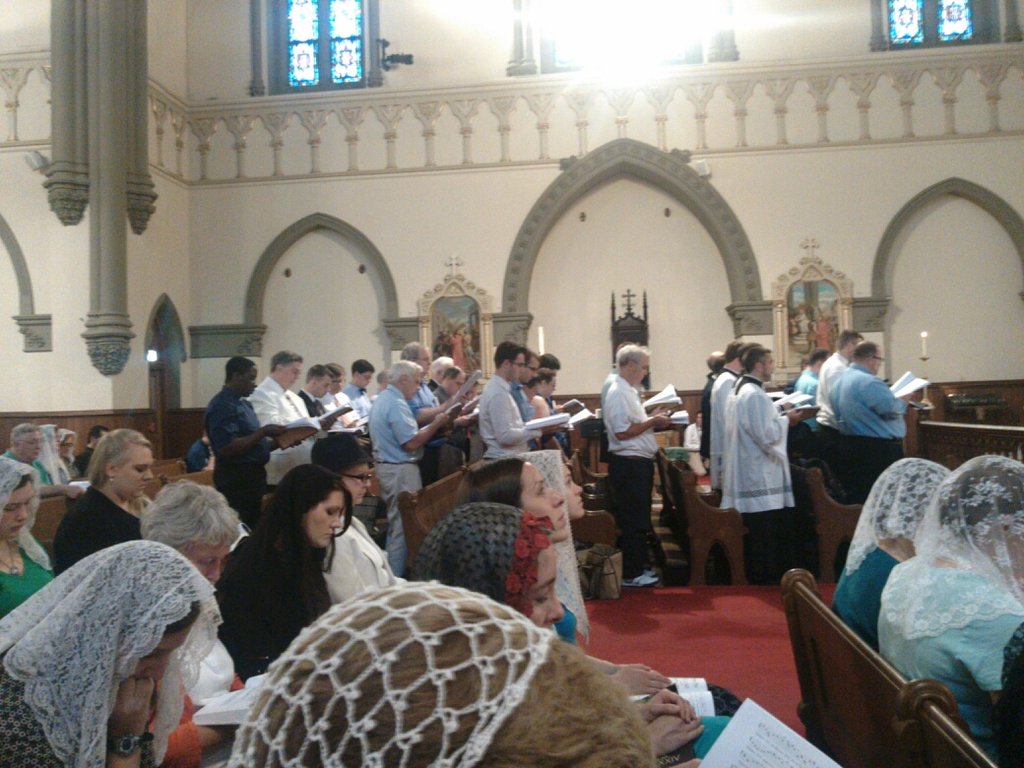 The men's schola chants the Gradual.
the Gospel being chanted
facing liturgical North - North symbolizes the barbarians who await the Good News of Christ.
the advanced men's schola chants the Communion Proper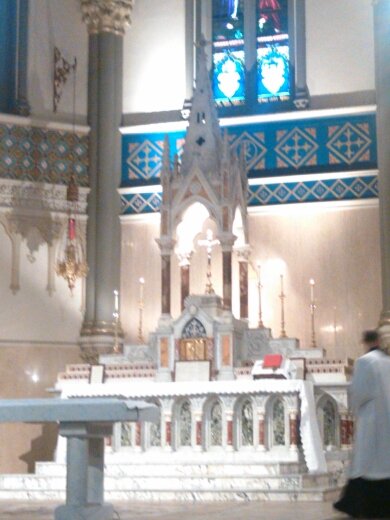 Ite, missa est
To round out evening, the episcopal cathedral hosted an organ concert by Mr. Simon Thomas Jacobs, 2013 winner of the St. Albans International Organ Competition.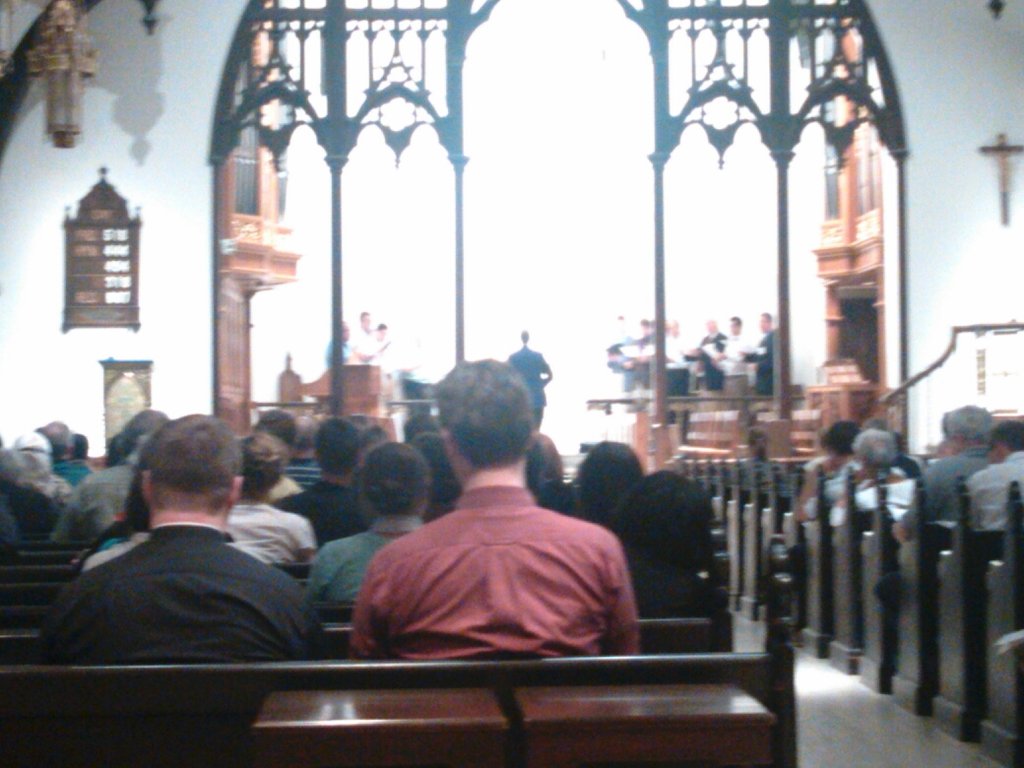 Pange Lingua (Livre d'orgue, 1699)
Nicolas de Grigny (1672-1703)
Organ and chant in alternatum