Today was a really full schedule. Even the attendees who are probably one third my age were exhausted! In addition to and following the afternoon OF Mass for St. Thomas the Apostle, we had sung Vespers in the extraordinary form, and finished the day with chanted Compline in the church, since we were already there.
circular stairway to the choir loft
Plenary talk by Dr. William Mahrt
I can hardly wait to read his book, 'The Musical Shape of the Liturgy'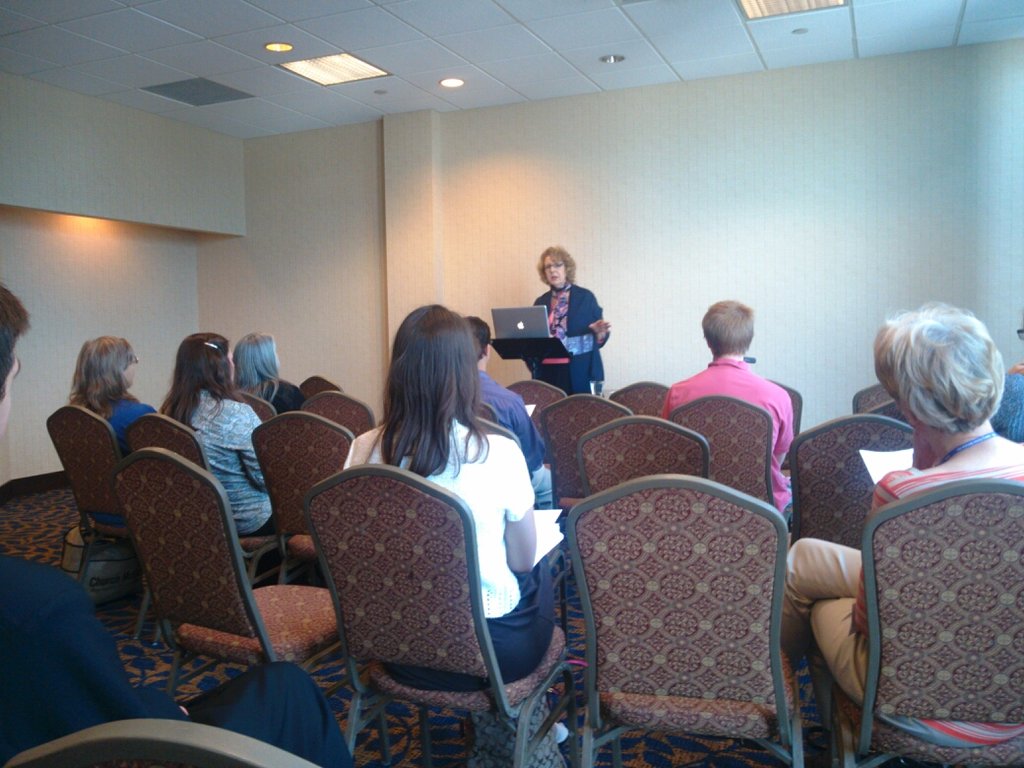 Susan Treacy's breakout session on the early 20th century controversy over women's role in liturgical music
today's Mass, Latin OF, for St. Thomas the Apostle
reverencing the altar
the Collect
incensing the altar

I had another one of those indescribable moments when the entire church chanted
the Solemn tone Salve Regina. It was like musical incense soaring heavenwards!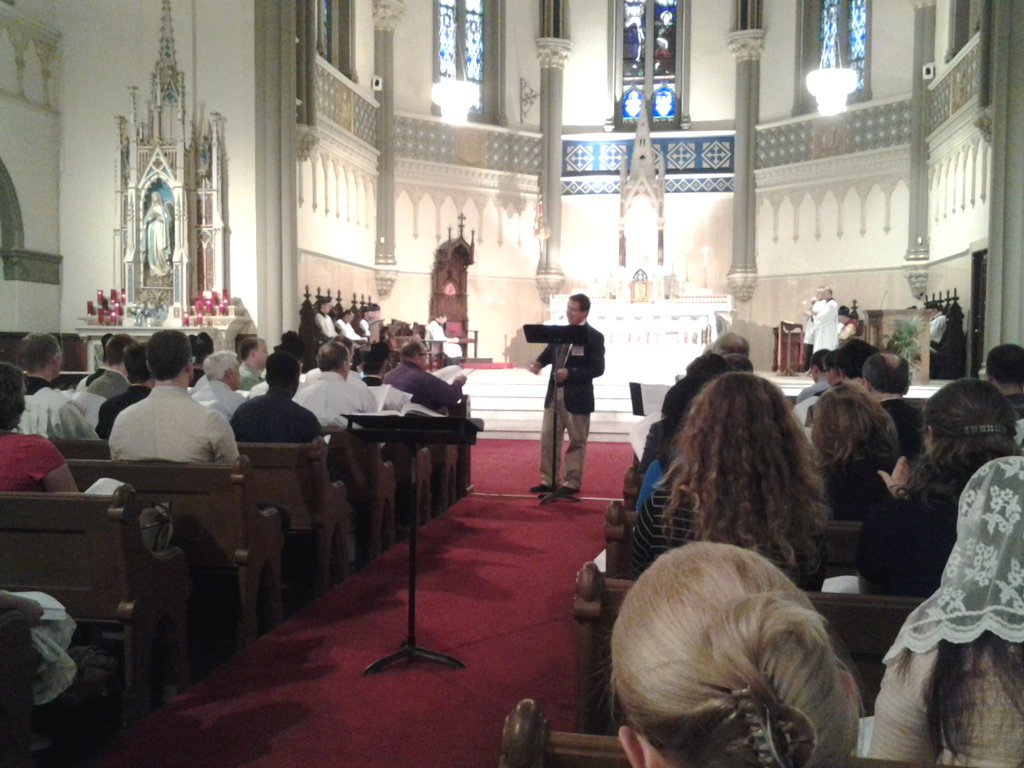 conducting the Vespers psalms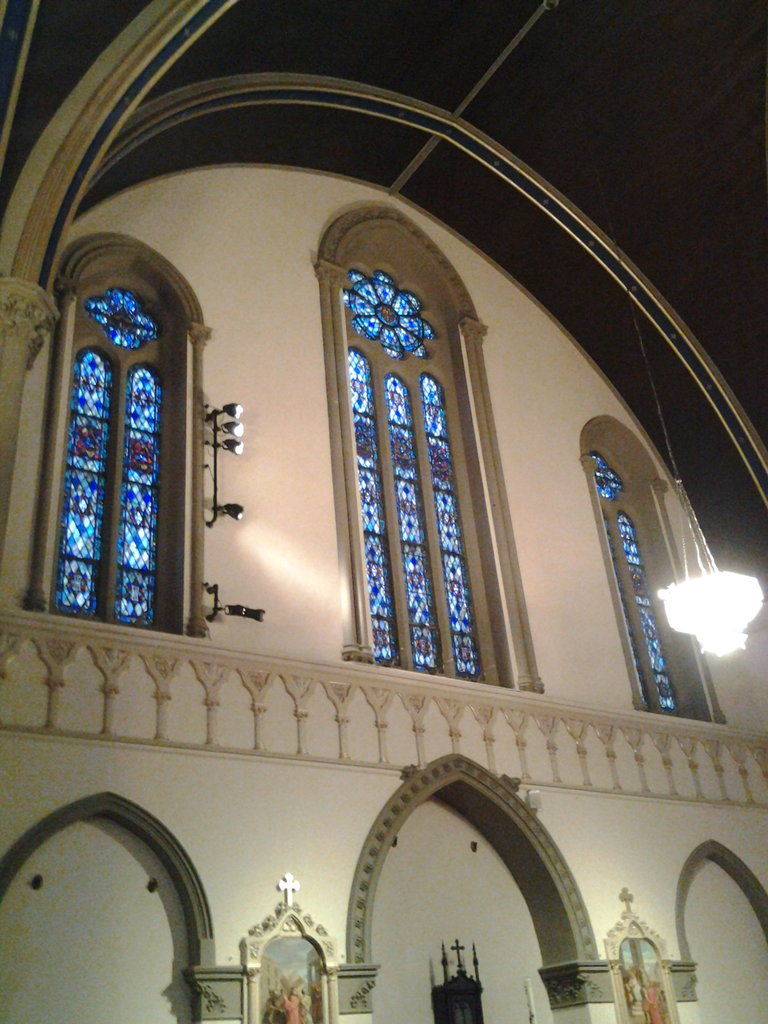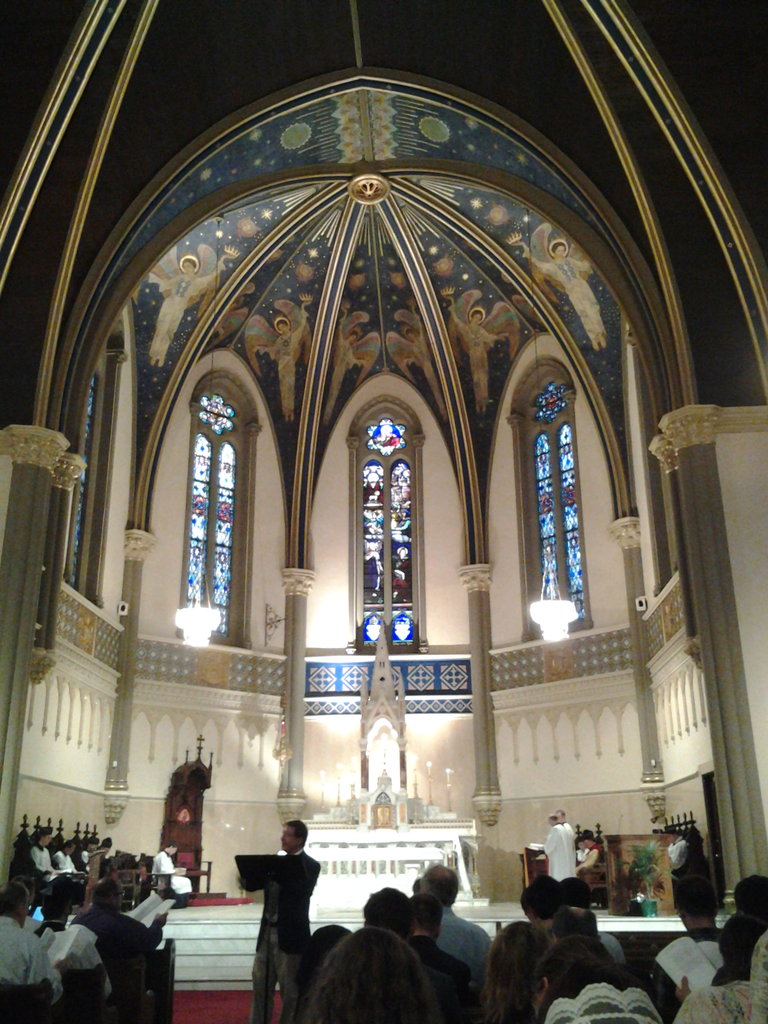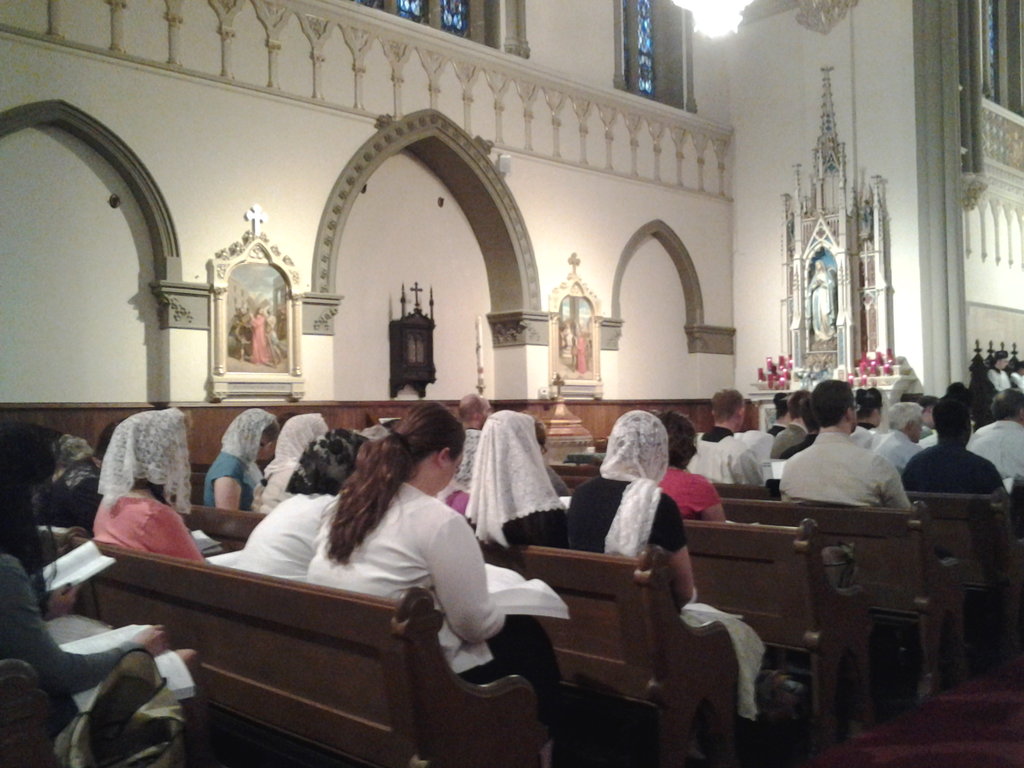 the psalms were chanted in alternatum
I have a few short videos which will not upload. Perhaps technology will be kinder to me tomorrow.
waiting to transport our holy fathers back to the hotel
photo by Andrew Leung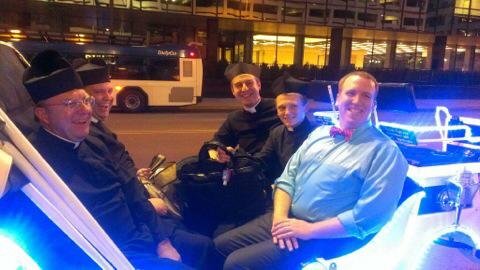 photo by Adam Wright