We have arrived at the last full day of the Colloquium. (I typed that as Cooloquium at first, and I'm thinking that it may not be a typo after all!)
Today's EF is a Solemn Requiem Mass, being offered for the deceased members of Musica Sacra. Our polyphony section, under the direction of Horst Buchholz, has been preparing the 1583 Requiem Mass setting, Missa Pro Defunctis a 4 Voces by Tomas Luis de Victoria, all week long.
We were able to sing this Mass from the restored choir loft! The various ensembles have been seated in different parts of the pro-cathedral for the various Masses, and the loft, by far, has given the best acoustics for singing (modernist construct or no, notwithstanding).
We actually had three rehearsals today: the first was the chant rehearsal for the Offertory Proper, which took place in one of the lower lobby meeting rooms. Then, we walked the .8 mile to the church for the Bruckner Ave Maria rehearsal. After a quick lunch break, our polyphony section reassembled in the loft for the final rehearsal of the Missa Pro Defunctis.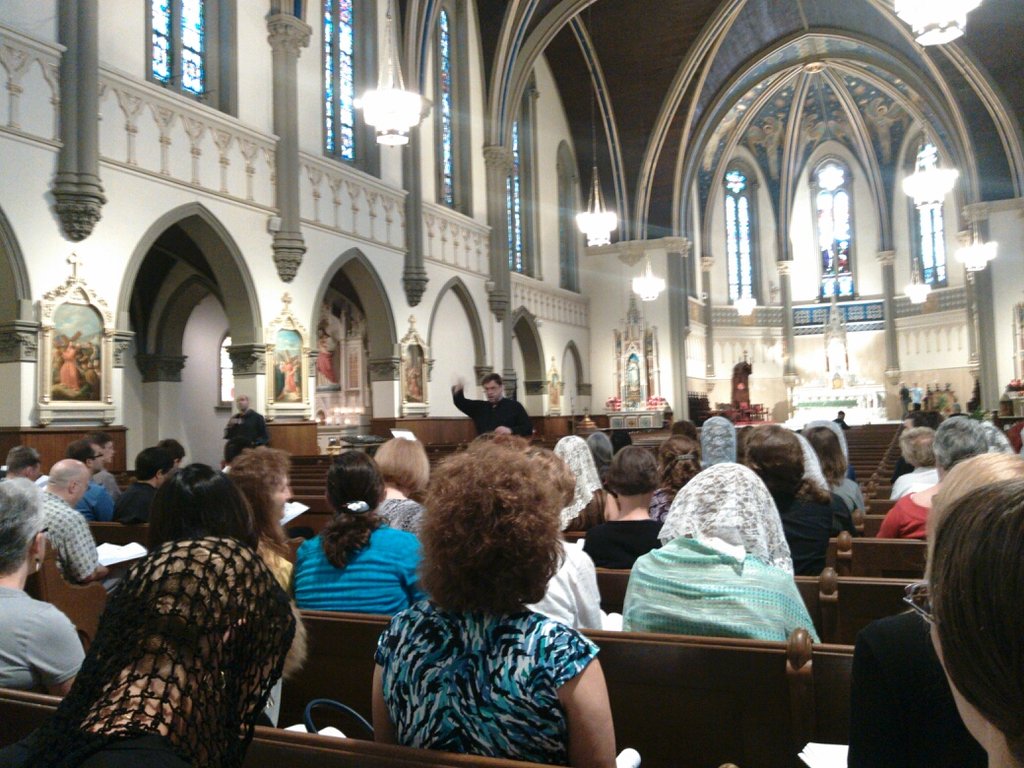 Bruckner rehearsal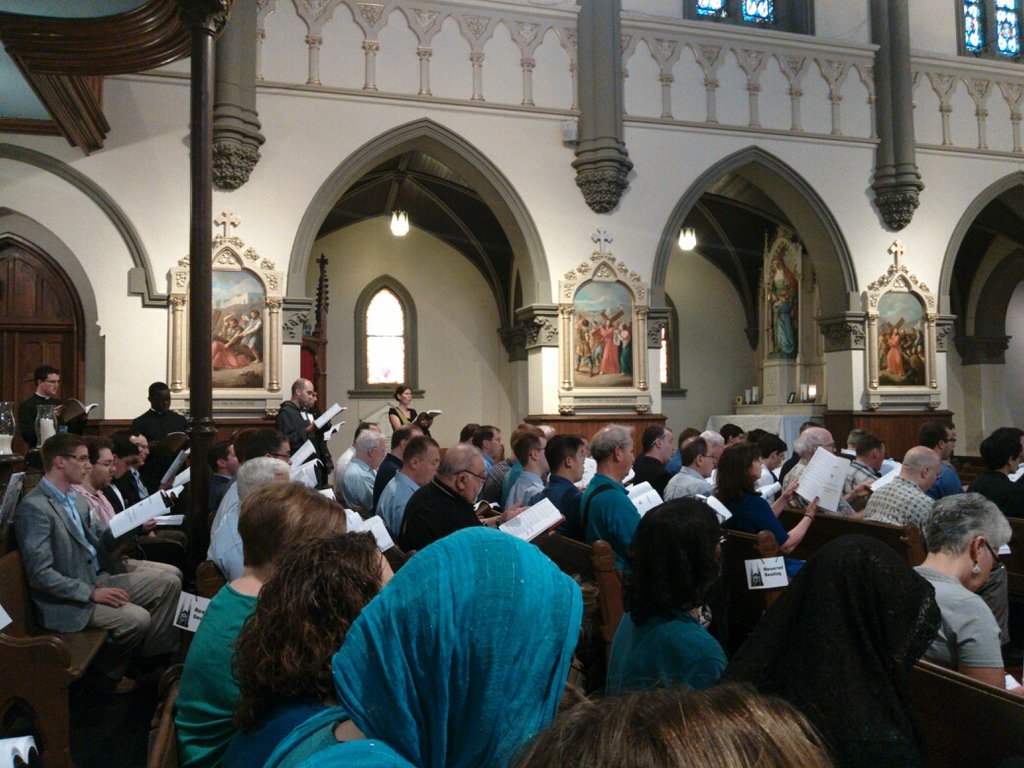 When was the last time you heard that many men singing?
Bruckner rehearsal
View from the loft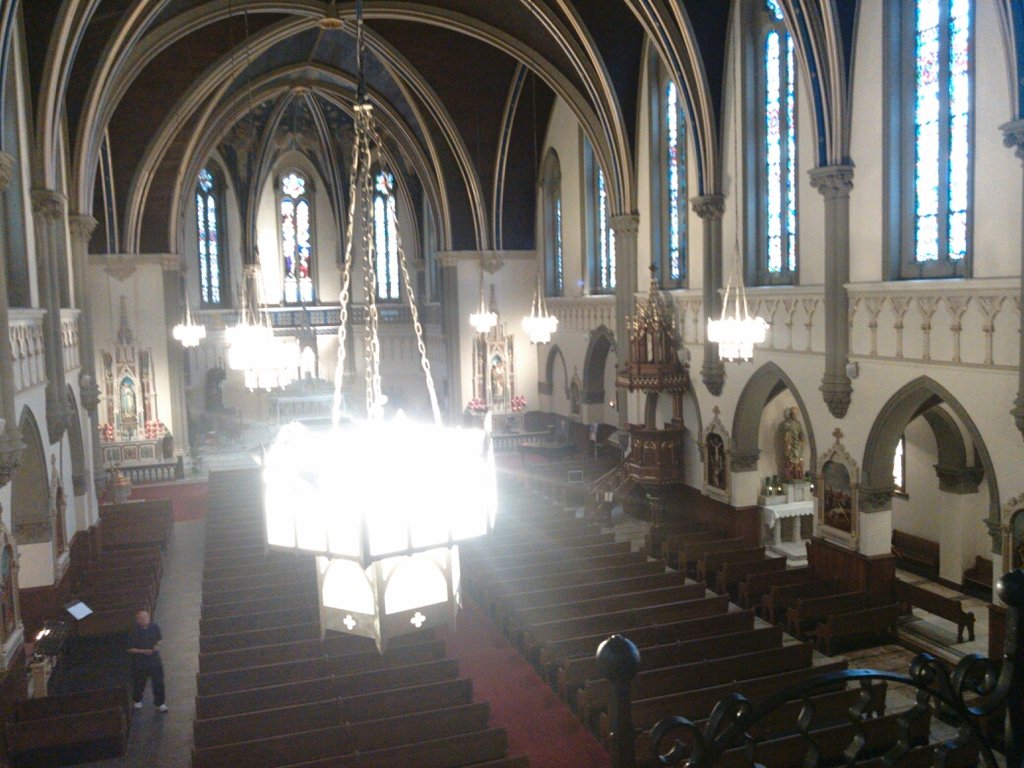 If you look yo the right, you will see one of the side altars prepared for Low Mass. At least two, and possibly three, Masses were offered at this altar during the course of our final rehearsal.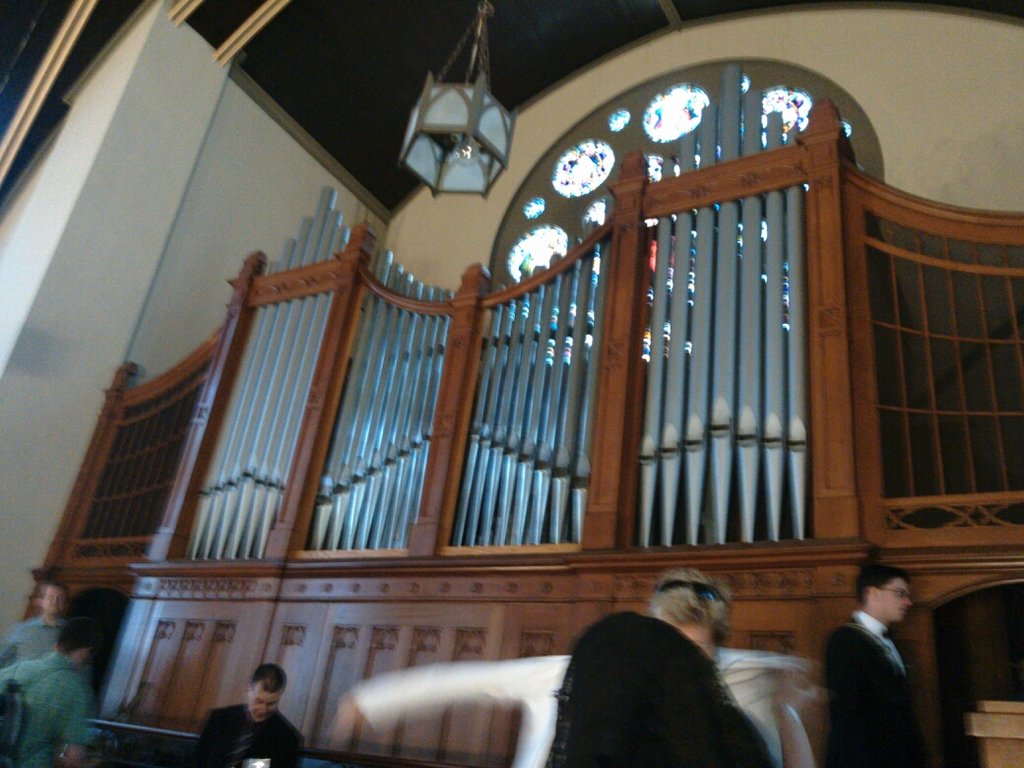 the organ pipes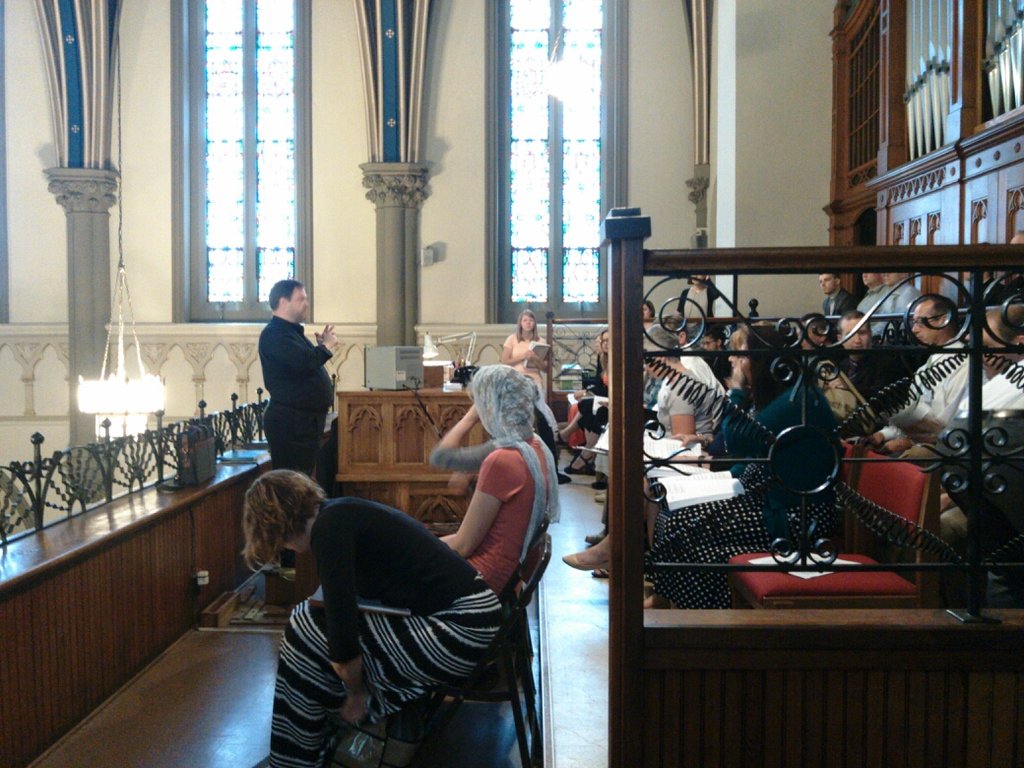 the polyphony group begins to assemble in the choir loft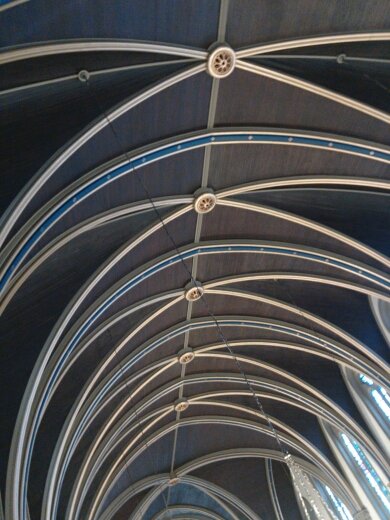 close-up of the ceiling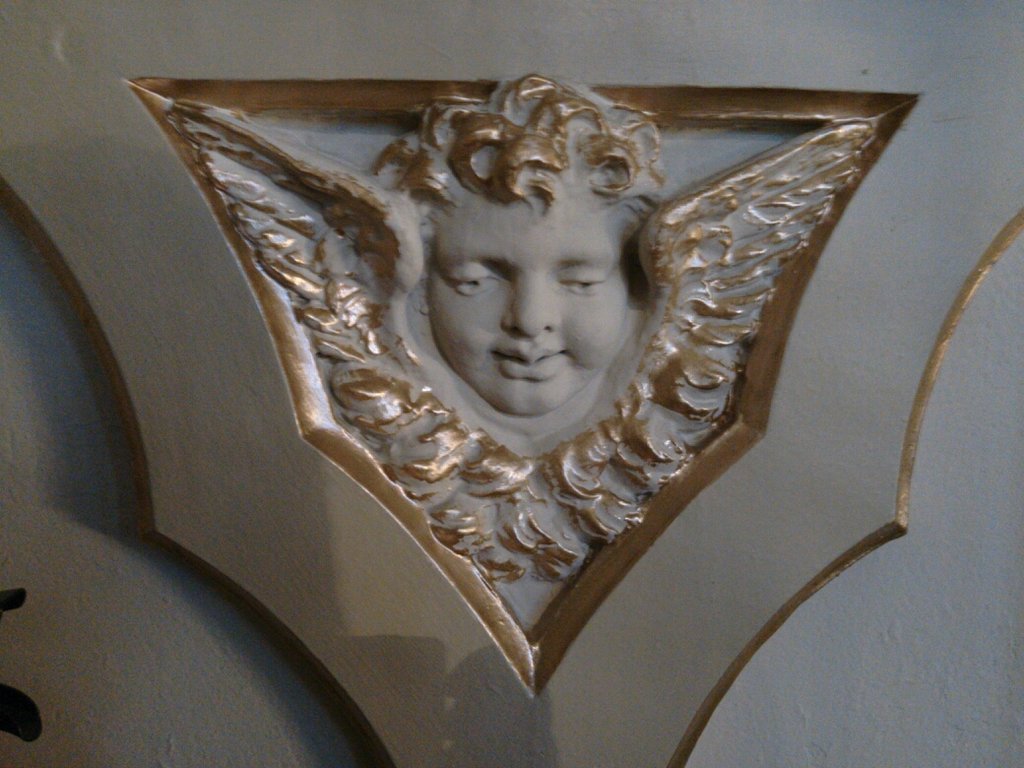 the cherubim were all along the upper walls -
this one was right by our pew in the choir loft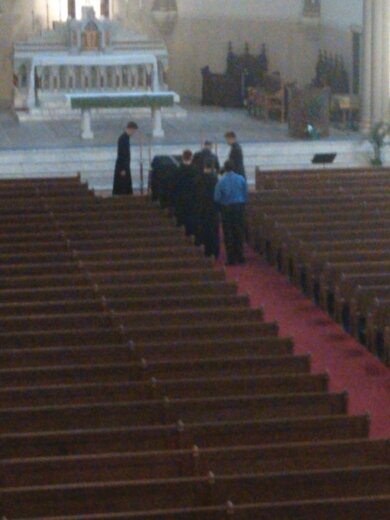 preparing the catafalque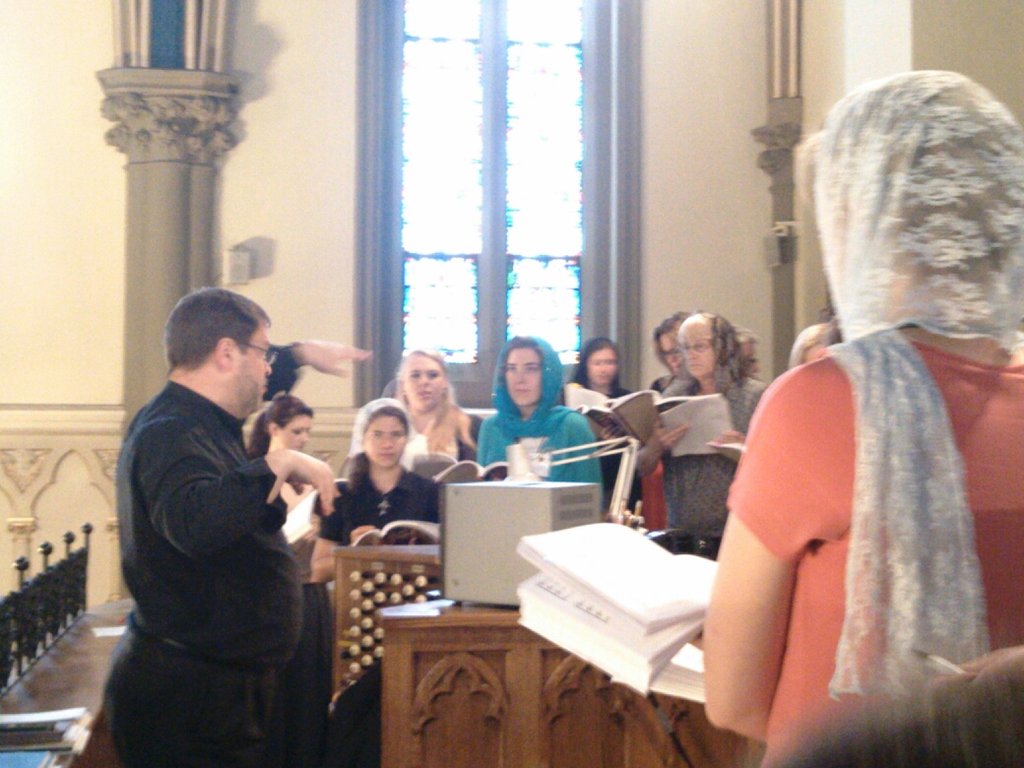 Victoria final rehearsal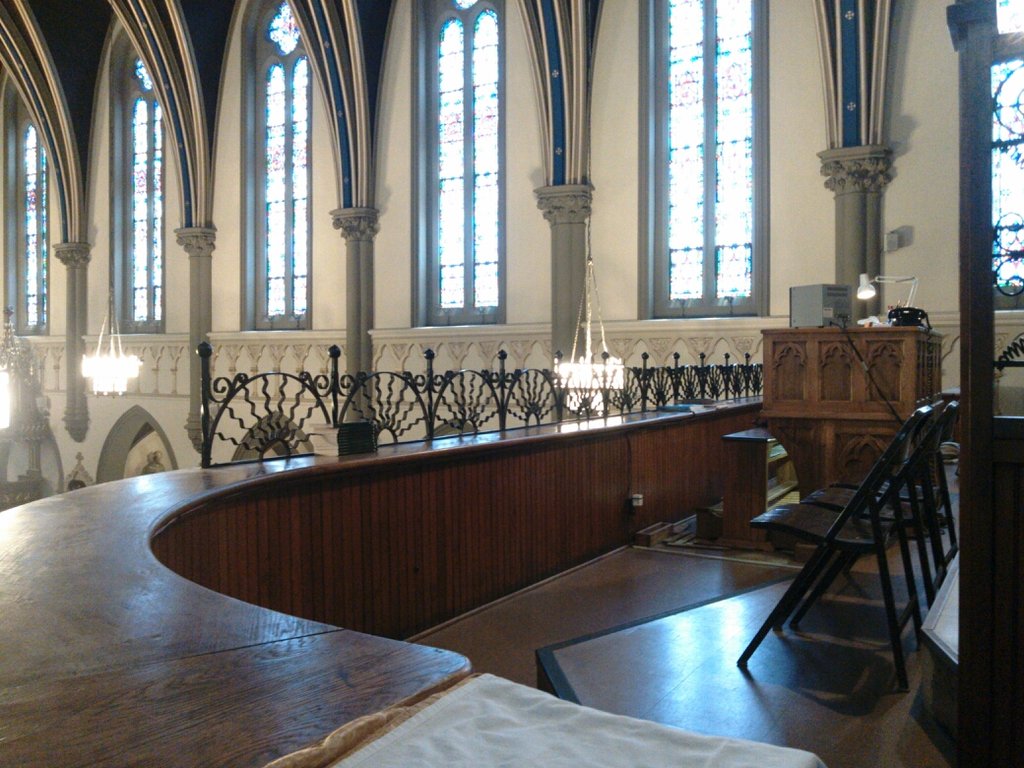 more loft
At 3pm, the hour of Divine Mercy, the Holy Sacrifice was offered.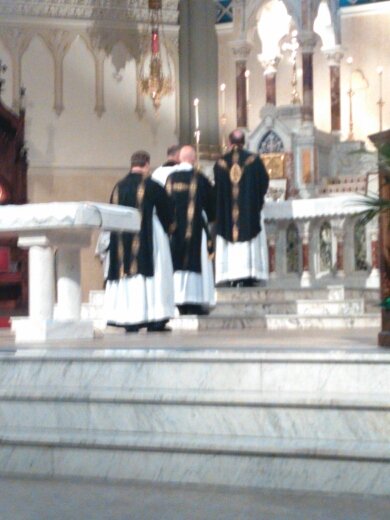 Priest, deacon, and sub-deacon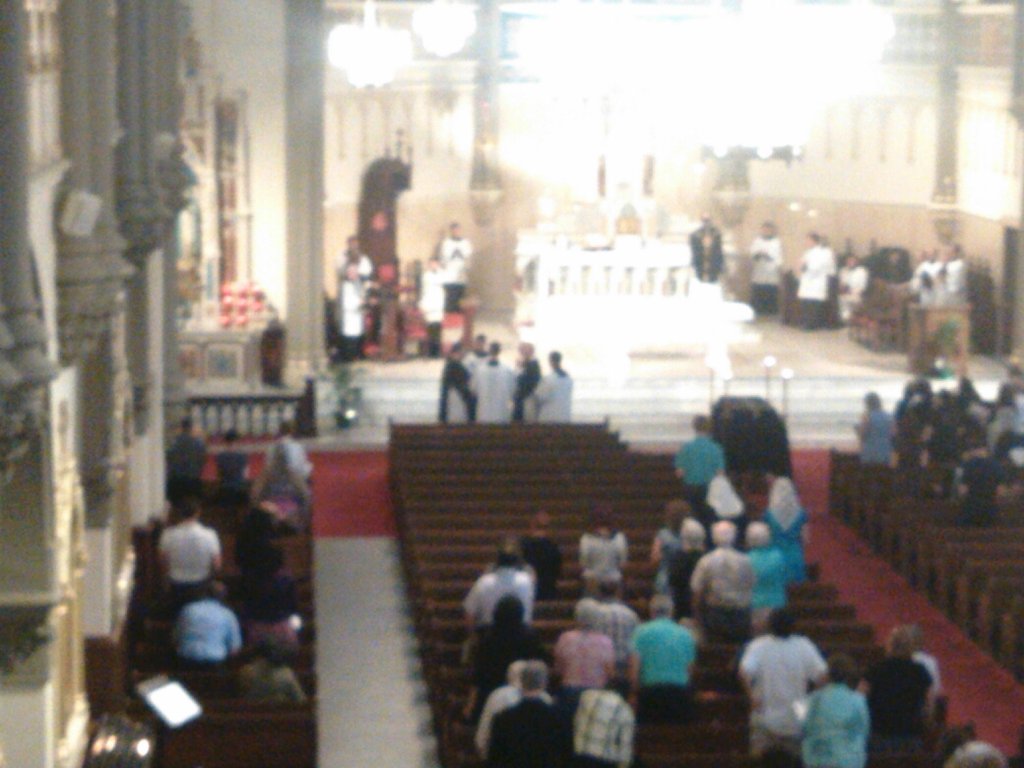 the Gospel is chanted facing North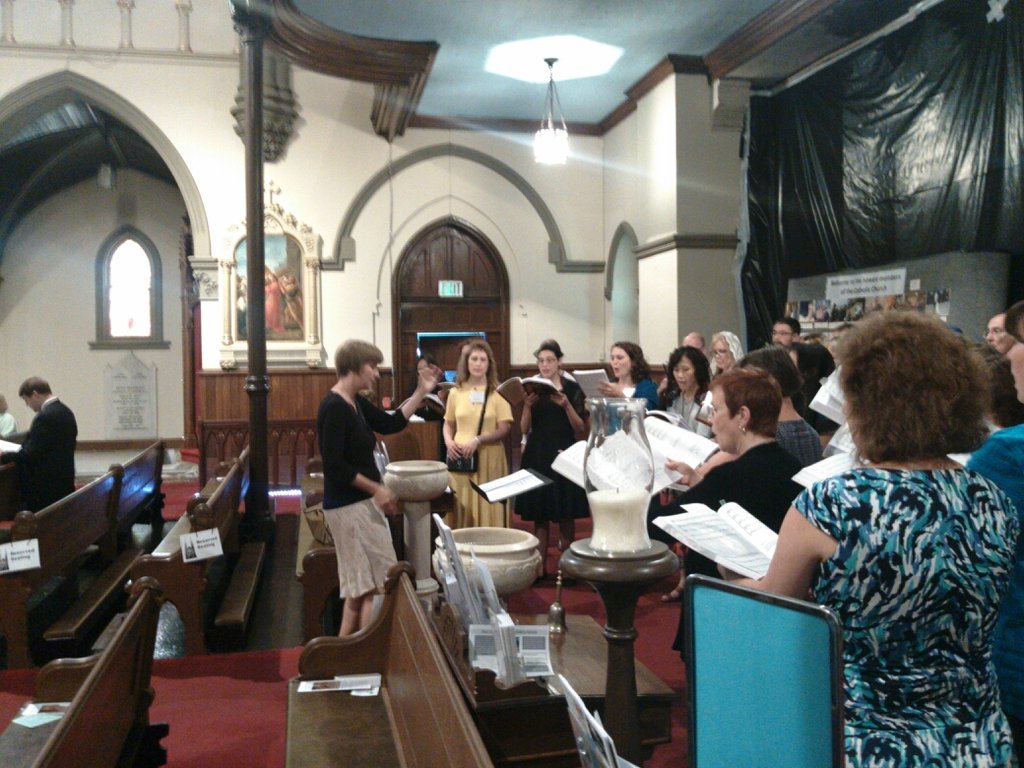 Women's refresher schola chants the Communion motet,
Justorum Anime by Lassus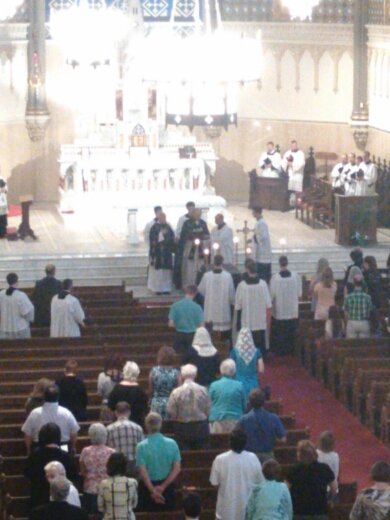 commendation of the dead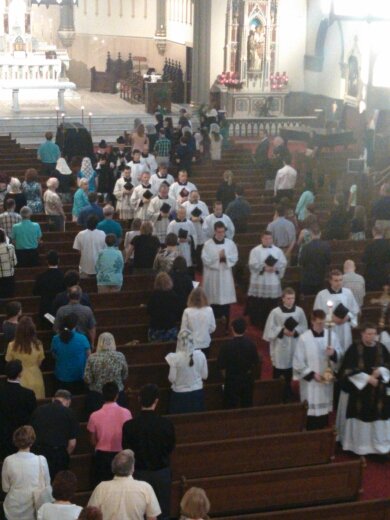 Recessional