Happy Independence Day!
We are continuing our established pattern of chanted Morning Prayer, chant rehearsals in the morning and polyphony rehearsals in the afternoon. Today was a votive Mass for the Sacred Heart of Jesus. Our women's section chanted the Alleluia and verse. Our polyphony group sang Christus Regem by Manuel de Sumaya after Communion. Immediately after Mass, we had Benediction. The noise of the afternoon secular July 4th activities outside the church was not able to detract from the beauty and splendor of our holy worship.
Introit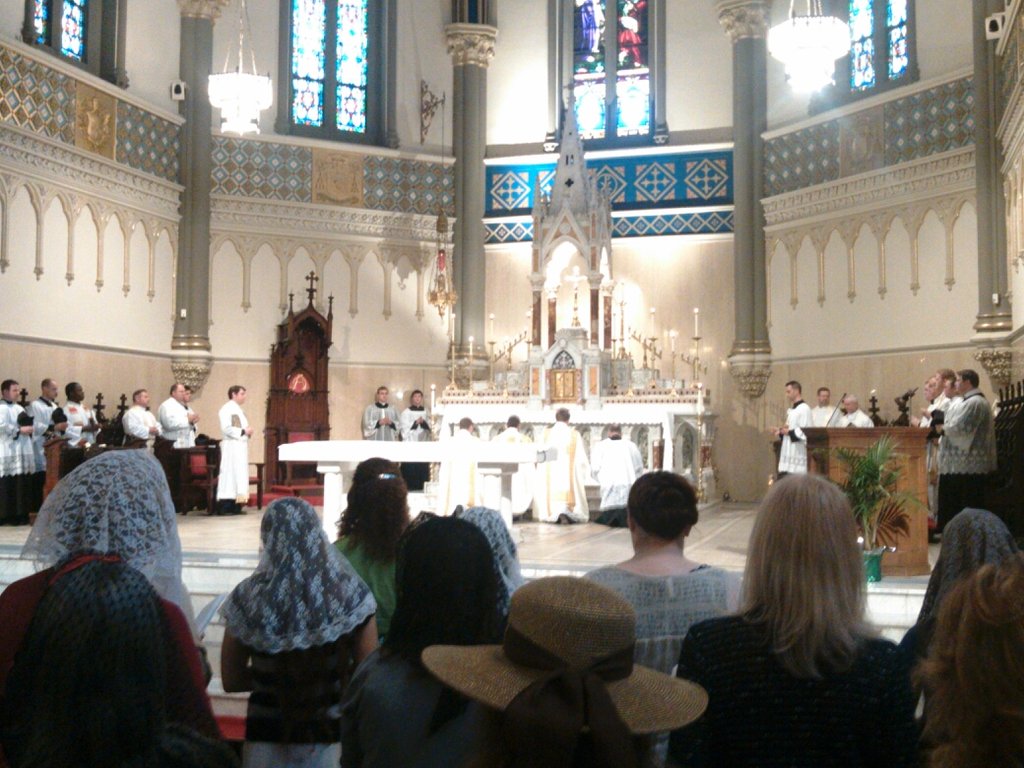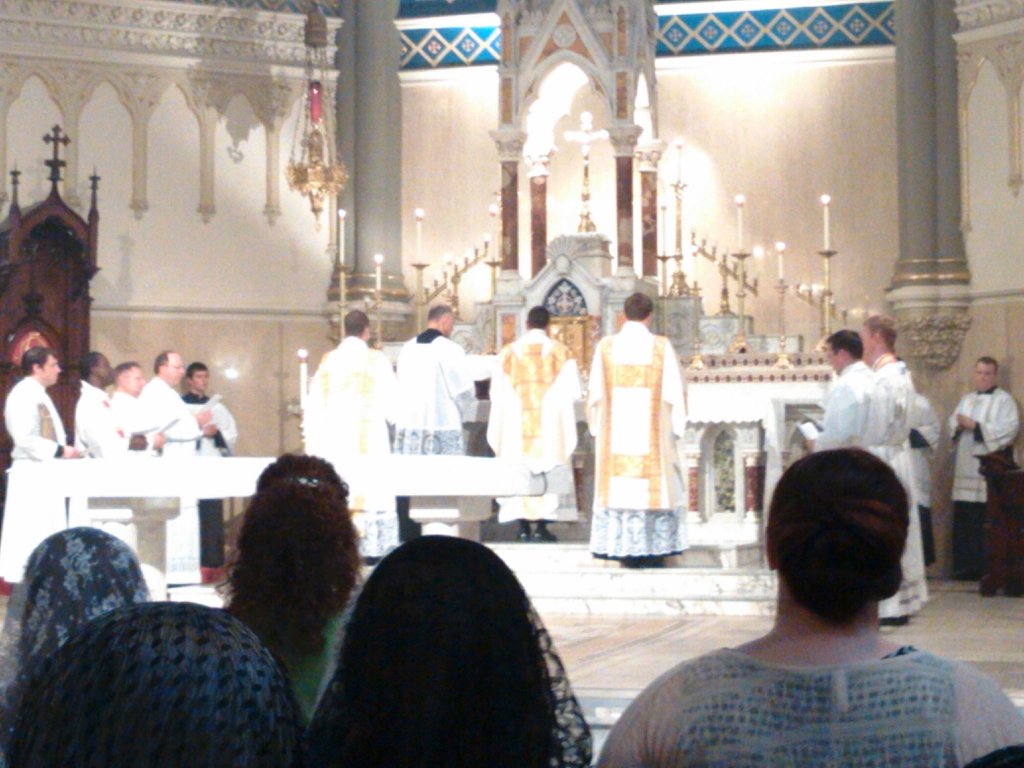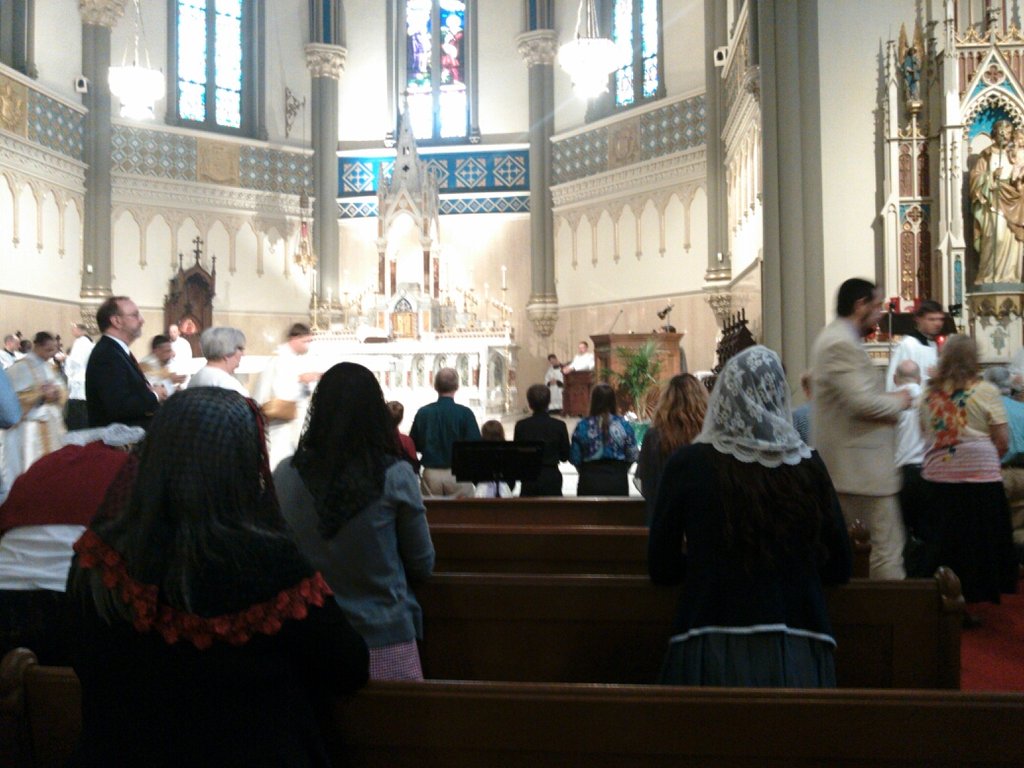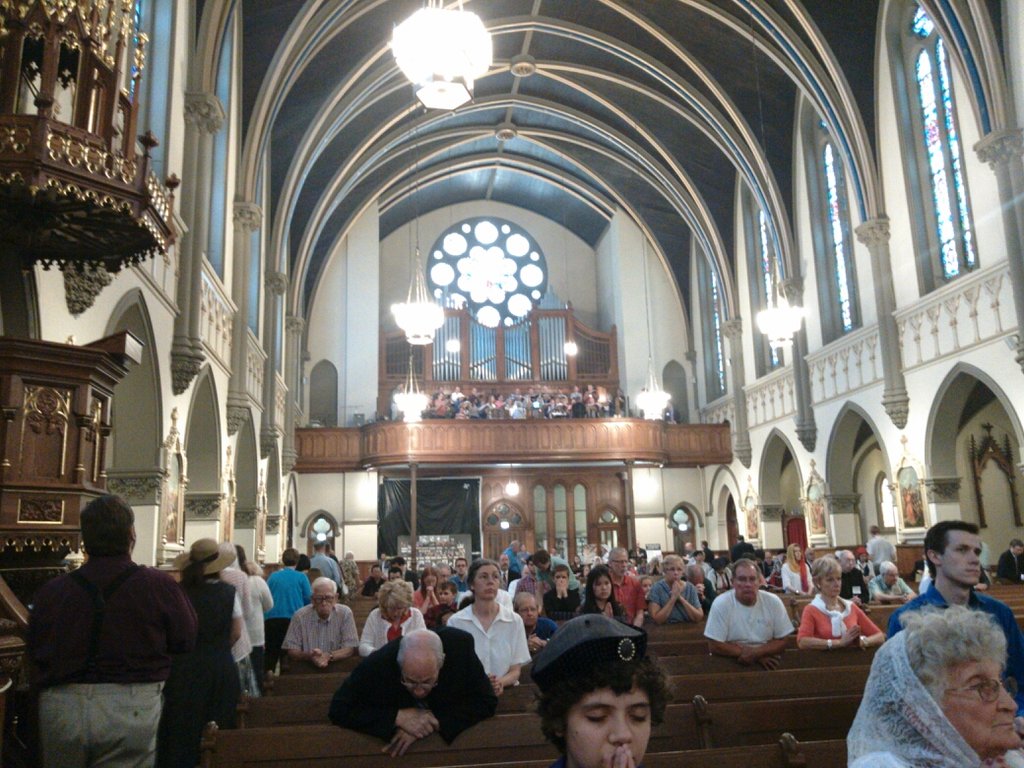 Tomorrow, our polyphony section will get to sing from the loft!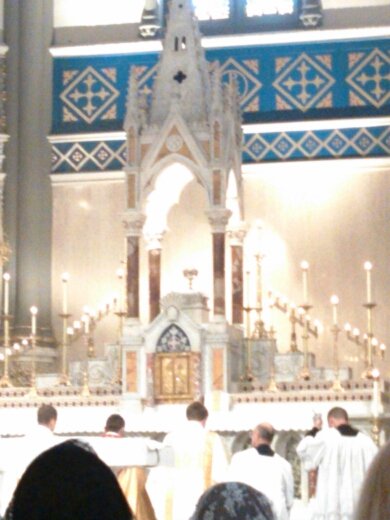 Benediction of the Most Blessed Sacrament
There was a monstrance malfunction, so Jesus was 'displayed' from the ciborium.