The day began with chanted Morning Prayer in alternatum, followed by solfege warmup. We then broke up into various chant ensemble practice sections. Jean and I are in the Advanced women's section. Our group was responsible for the Alleluia gospel acclamation and the Communion Proper for this afternoon's ad orientem Ordinary Form Mass.
The Plenary talk today was given by Fr. Christopher Smith, on the Theology of the Liturgy. After lunch were various breakout sessions. I attended the session on Chant in English and Spanish, part 1. After the talk, I was pleased to meet The Recovering Choir Director himself, Aristotle Esguerra! He had helped me a lot in the past when I needed help on a piece of music, but I had only ever 'met' him electronically. It's so nice to meet people in person on occasion. :)
Next came our first polyphony rehearsal. This was held in Christ Church Cathedral, across the street from our hotel. Our director is
Dr. Horst Buchholz
, director of sacred music at the cathedral and the Archdiocese of St. Louis.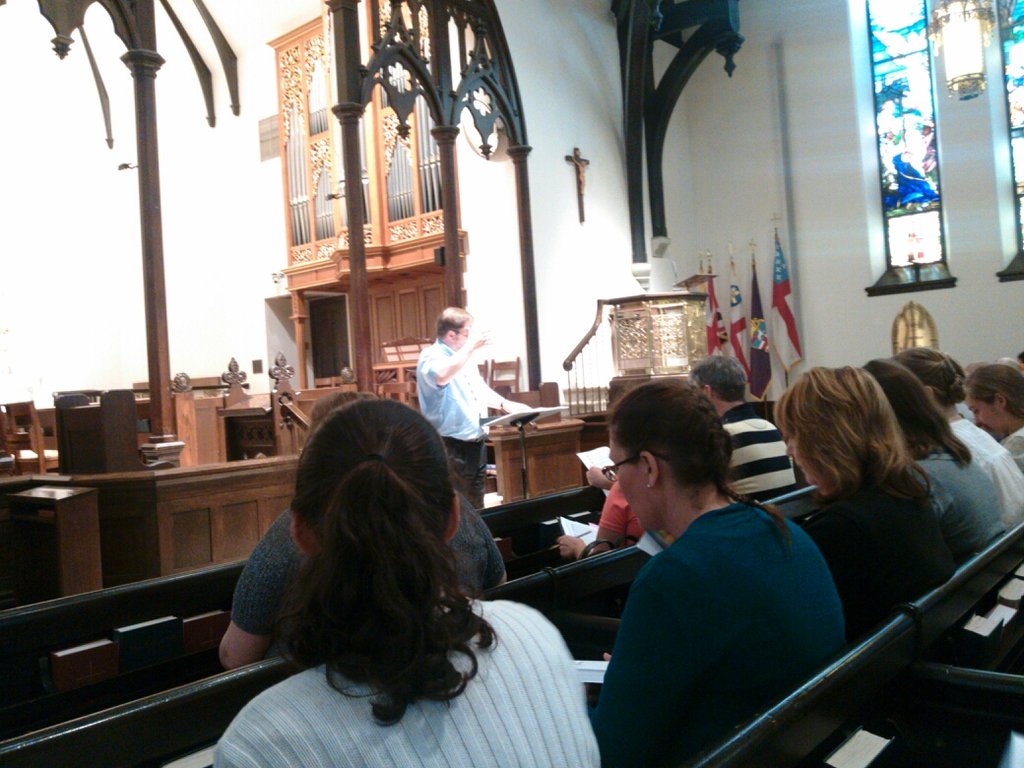 Dr. Horst Buchholz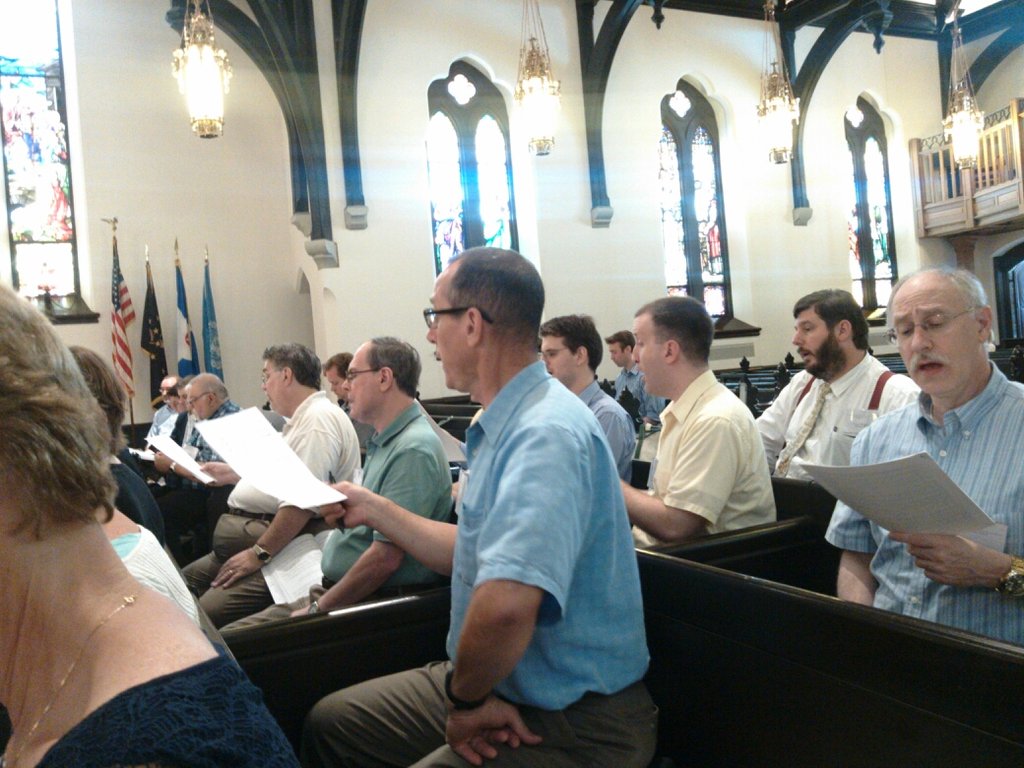 We have quite a large group of singers!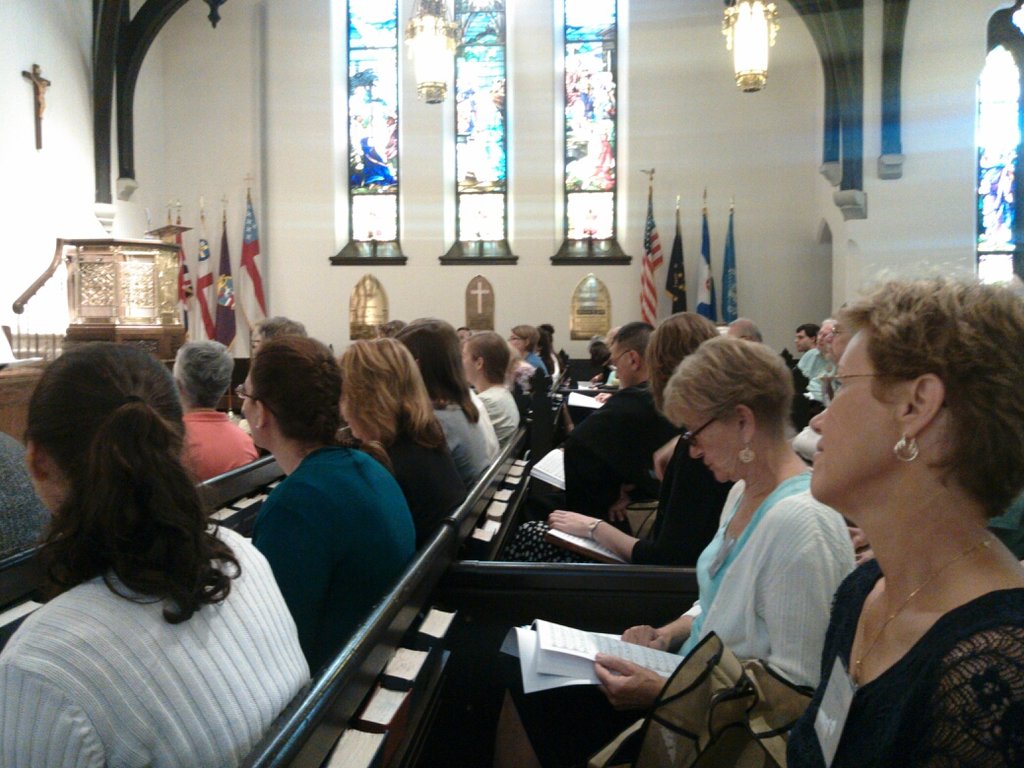 working on the 1583 Missa pro Defunctis by Tomas Luis de Victoria
for Saturday's Requiem Mass
in the Extraordinary Form


Since we were practicing in the same church in which yesterday's evensong was held, I got a better look at their baptismal font, which had much theological symbolism: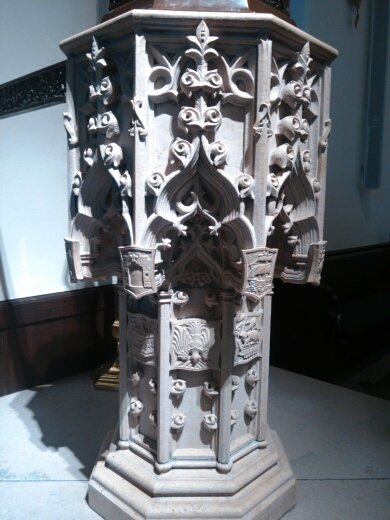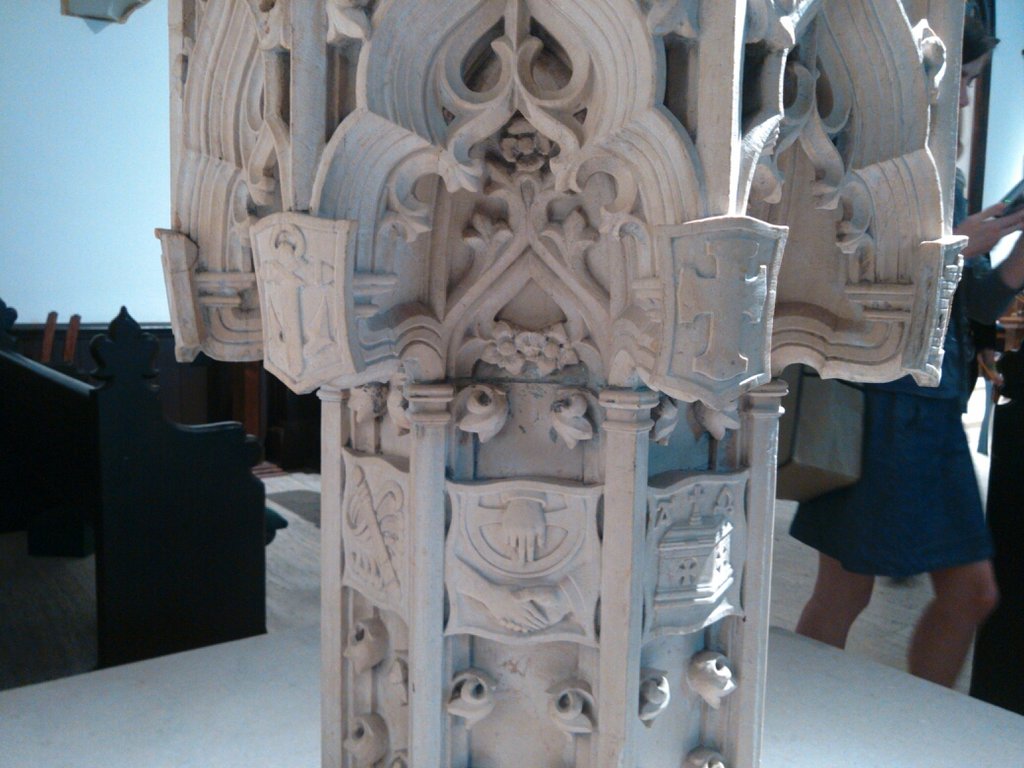 the symbols also remind me of my Christmas Springerle cookie molds ;)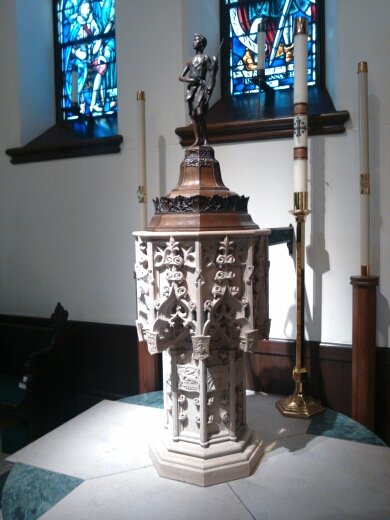 highly decorated from every angle with theological symbolism
At last, it was time for the completely chanted Mass. This was held at St. John the Evangelist cathedral parish in downtown Indy, about a mile from the other church.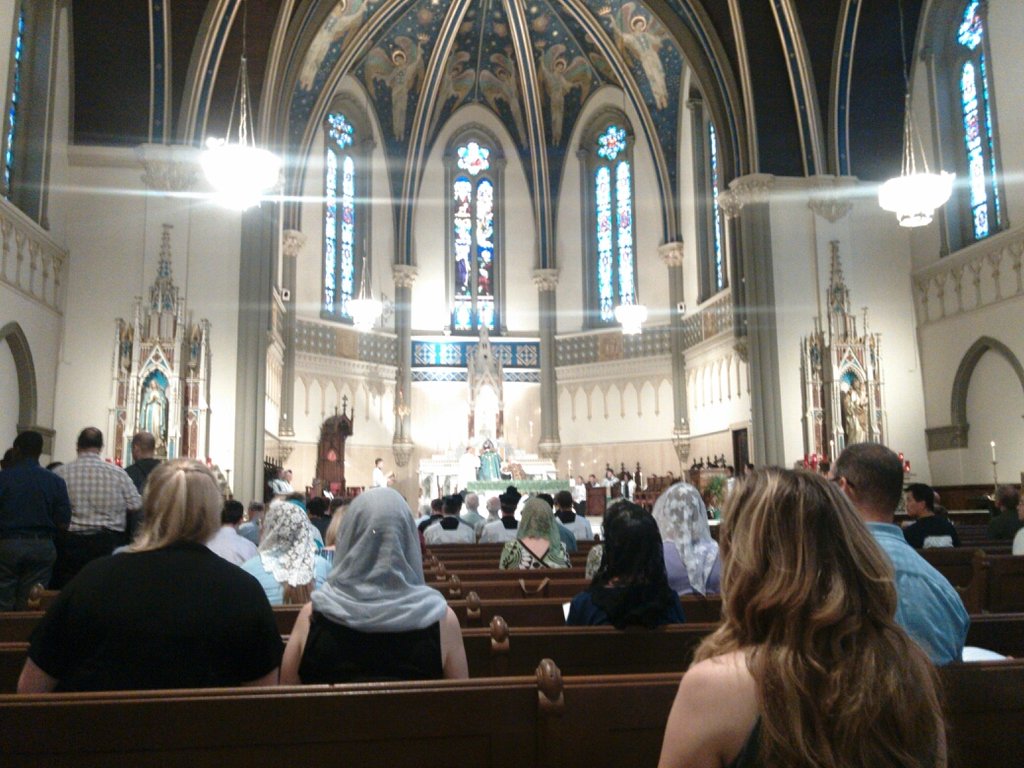 ad orientem celebration of the Holy Sacrifice from the restored high altar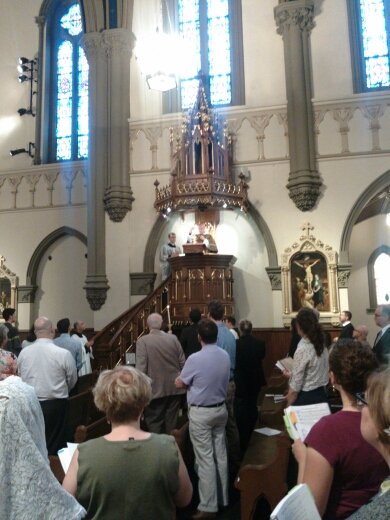 the holy gospel was incensed and chanted
from the historic pulpit in the midst of the assembly
All the 240 Colloquium participants sang the Mozart Ave Verum Corpus after the Communion antiphon. Have you ever heard an entire congregation singing polyphony together like that? It must be like that in heaven! The exquisite beauty gave me goosebumps and brought a tear to my eye, it was that moving.
After supper, the evening concluded when we gathered to chant Compline.
God was fittingly worshipped today.